MEET US
at « Stratégie Clients 2020» in PARIS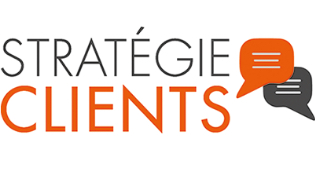 Theme:
Human & Digital: Hybridise your relation!
Date:
September 1st to 3rd, 2020
Location:
Paris, Porte de Versailles
Hall 1, Stand E28 - F05

Kiamo will be present at Stratégie Clients in Paris for the 12th consecutive year!
This tradeshow is always a great opportunity for our team to discuss with our partners & users.
A time for sharing and discovering our new features!
Plan your meeting to get your live demo preview of Kiamo 7.5, or assist to one of our Customer testimonials to learn more on Kiamo's solution & its benefits.
Customer Workshop
Testimonial from RAJA, european leader in packaging
03/09/2020 from12h15 to 13h05
Soraya KASMI, Digital Sales Manager , RAJA
Emmanuelle RIGOT, Customer Relations Director, RAJA
Cécile MARSAL, Customer Success Manager, KIAMO