monitor publications
concerning your brand
With Kiamo, advisers can monitor mentions, notifications, comments and other posts from the social networks. Simple integration displays visitor publications on Facebook, Twitter, Google, etc.
Customization of monitored social networks
Smart task distribution according to resources
Various social networks managed within a single interface
Integration with the main social network management solutions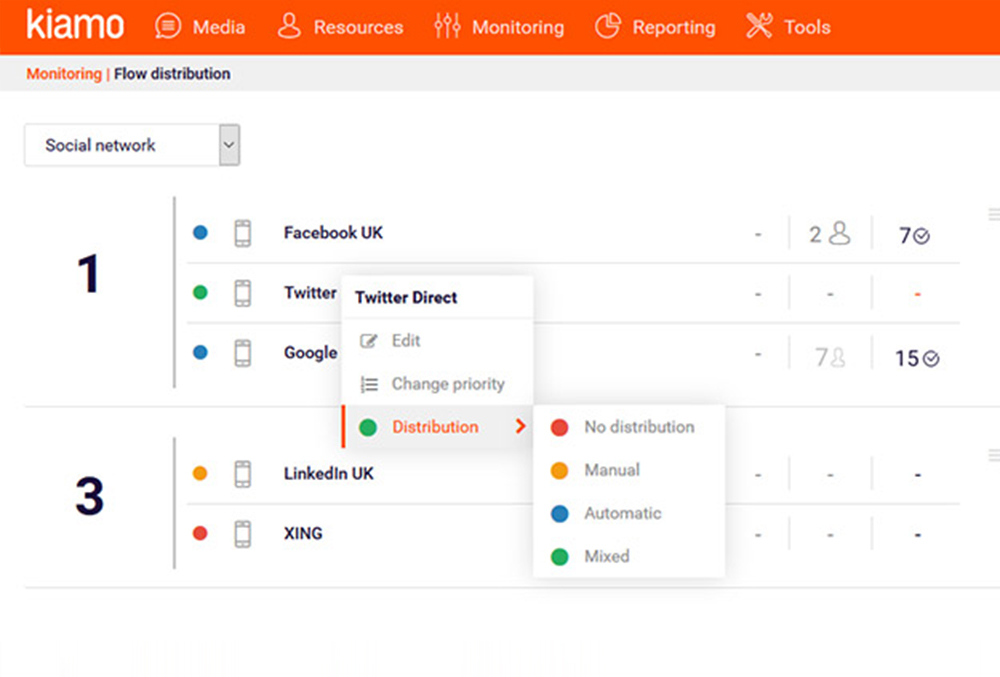 manage private messaging systems
of the social networks
Thanks to Kiamo, advisers can also process customer requests from private social network messaging systems. Kiamo has native connectors, allowing it to integrate into a contact center's Facebook, Twitter and LinkedIn accounts.
Integration with Facebook Messenger
Processing of requests derived from Twitter Direct Messages
Native management of the LinkedIn professional network
Customization of connectors with other messaging apps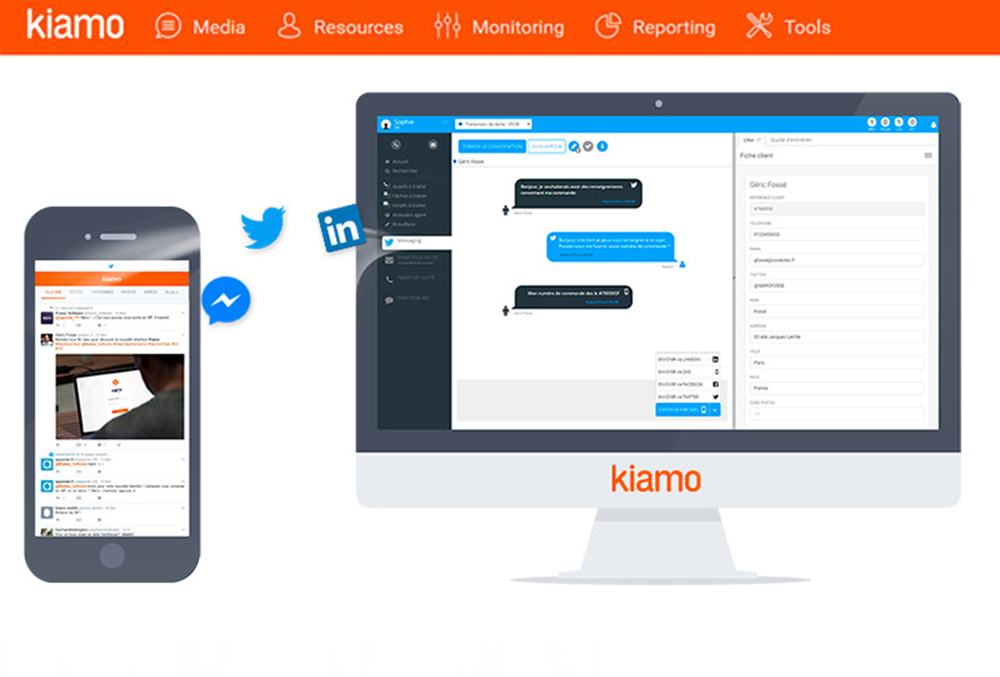 group messages
in a conversation
Kiamo centralizes private messages exchanged with a customer within a single conversation thread. Customers can continue the conversation via the social network of their choice.
Real-time and simultaneous management of social networks
Centralization of Facebook, Twitter, LinkedIn, etc.
Social profile-specific response support tools
Exchange history and customer data access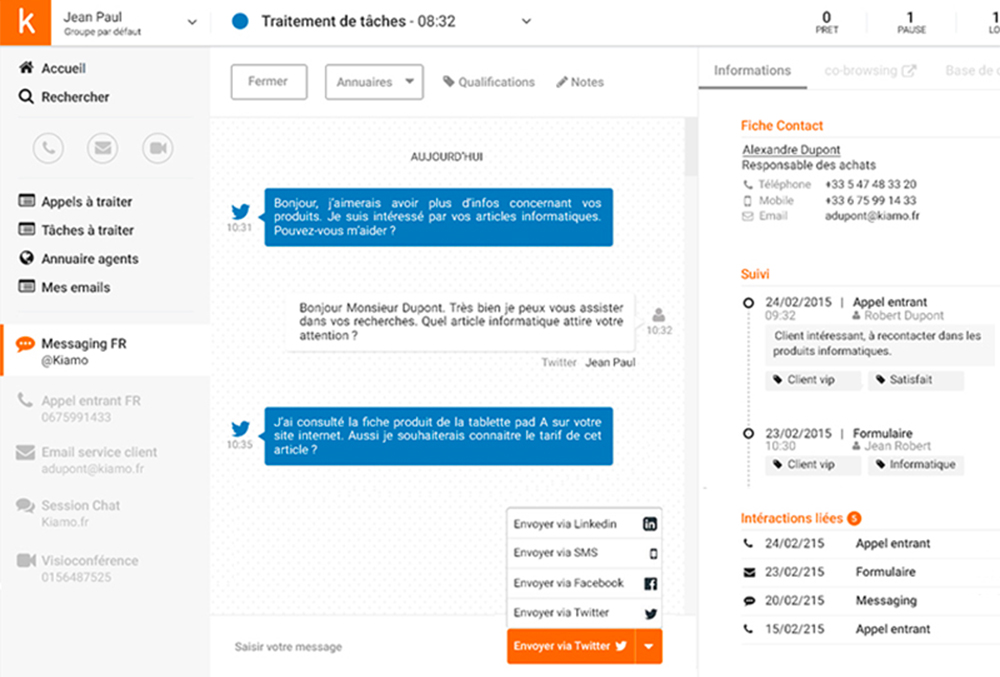 measure your performance
on the social networks
Monitor your contact center's social activity in real time. Assess the impact of your advisers' actions via indicators tailored to customer relations on social networks.
More than 40 social network-specific indicators
Live interaction with advisers: messages, statuses, etc.
Consolidated social activity statistics
Printable and exportable statistical reports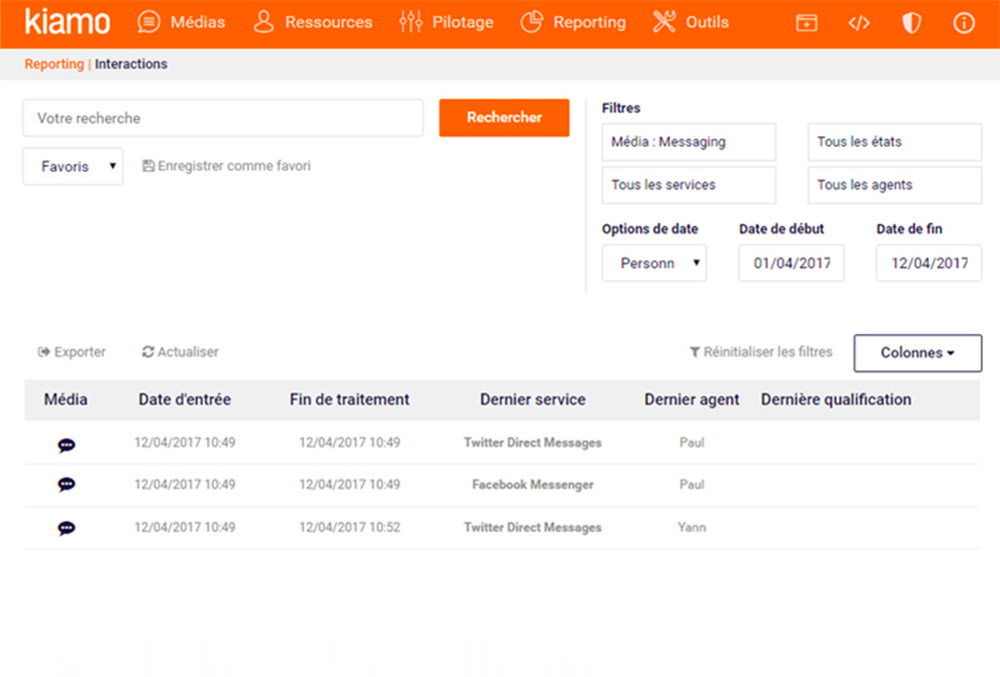 Discover the centralized communication channels in Kiamo.

Are you ready to revolutionize the way you exchange with your customers?
Request a demo