Simplified interface,
of the Kiamo manager
Various features are available via the Kiamo editing Studio to precisely analyze your contact center's activity. Configure your IVR server, manage the agents' business skill levels, schedule the activities of your teams in advance.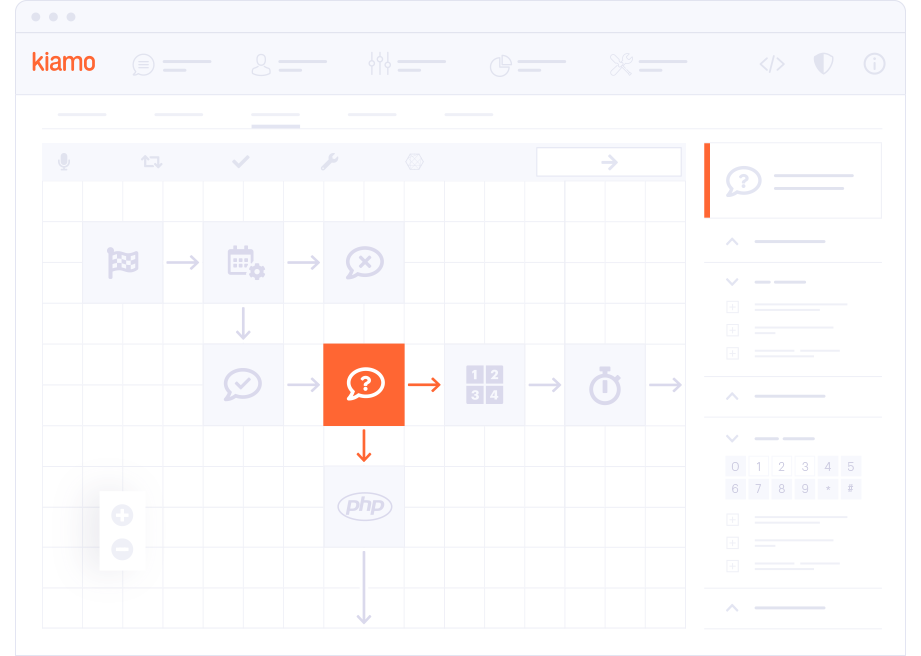 Manage your
resources easily
Kiamo centralizes all the contact center advisers. The manager can create groups, assign them media, activities, skills and customize the data provided to them.
Each adviser has customized rights and accesses as well as dedicated indicators and reports.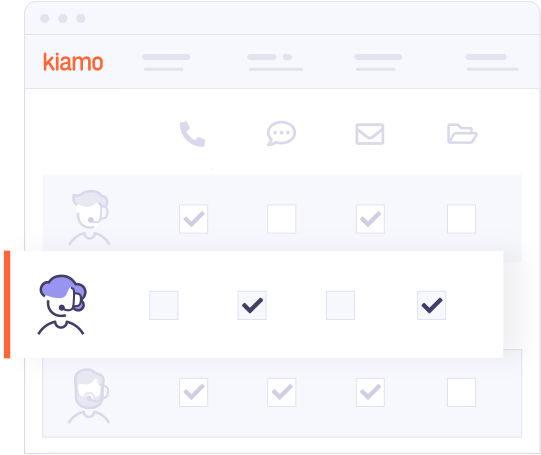 Plan
ahead
Kiamo allows you to intuitively set up opening schedules for your contact center.
Scheduling is carried out to organize the advisers' weekly tasks according to their availability in a complete and easy-to-use calendar. Simply drag&drop to assign additional activities.
It's never been so easy to organize your activity independently.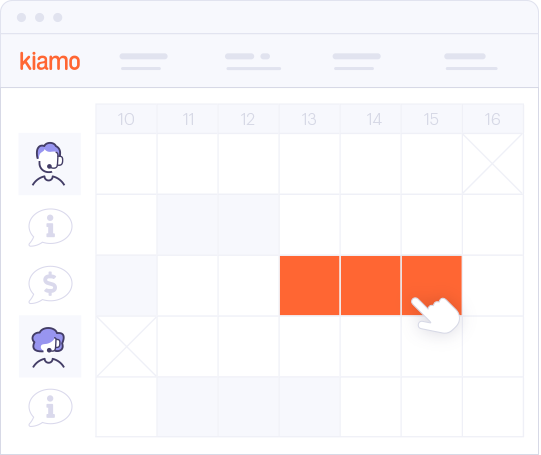 Daily flow
distribution
Automatic or manual flow distribution according to the available resources.
Definition of distribution priority and weighting levels.
Customization of distribution criteria: turnover, customer value, location, etc.
The most competent adviser can answer the customer's question immediately and increase your first call resolution rate.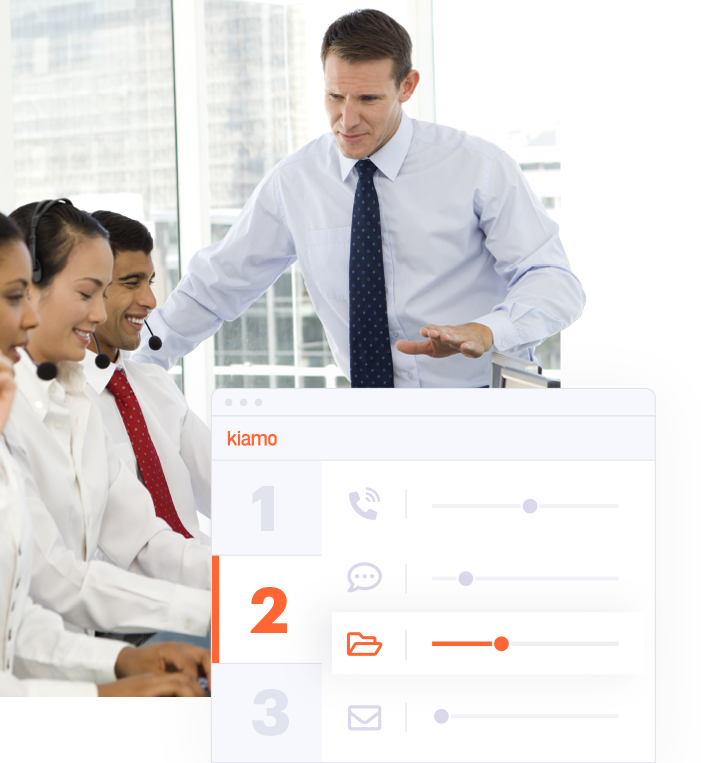 Kiamo solution in 5 key points

Are you ready to revolutionize the way you exchange with your customers?
Request a demo