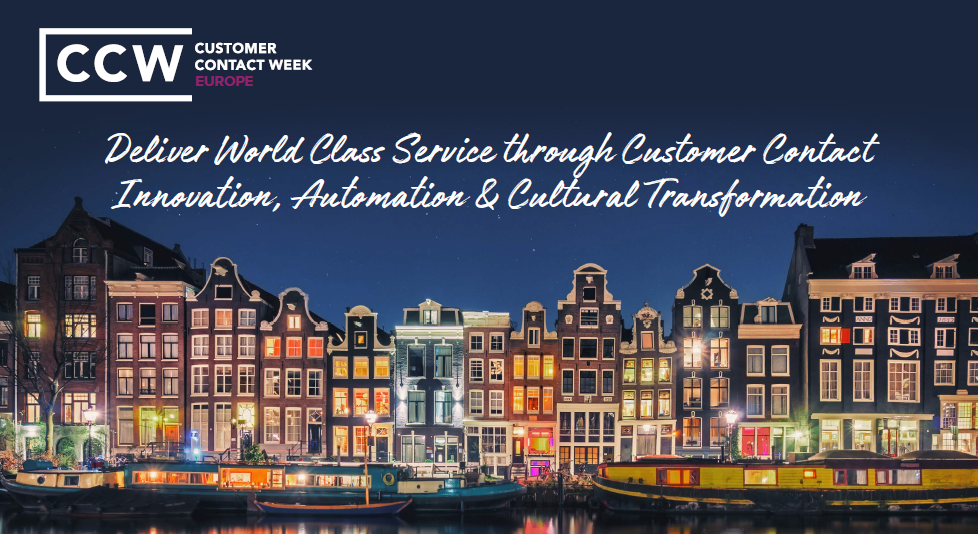 After London and Glasgow in the last few years, Customer Contact Week (CCW) took place from 5th to 8th October 2019 in Amsterdam (Netherlands).
KIAMO is proud to have partnered with this international event as a sponsor.
In addition to the animation of 3 round tables dedicated to Speech Analytics by Arnaud Cavé, our Marketing Director, we had the opportunity to present KIAMO to a large panel of European Customer Relations experts and to discuss the impact of latest innovations in their business: RPA (Robotic Process Automation), beginnings of artificial intelligence (AI), data analysis, omni-channel strategy, chatbots, biometrics, etc.