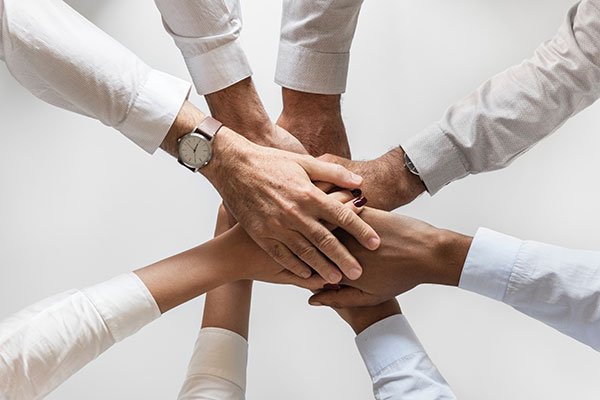 Currently, only 28 % of French people declare that they are loyal to a particular brand. Consumers tend to diversify their choice and not stick to just one brand. At the same time, to guarantee company performance, it is essential to build a relation of trust with the customers. According to a survey conducted by Gartner, 80 % of a company's future income will be generated by 20 % of the existing customers.
The following question is therefore becoming increasingly important in company strategies: how to ensure existing customers remain loyal?
Consumers are looking for a differentiating relation with the brand, and companies are well aware that differentiation through the quality of their product is no longer sufficient to ensure customer loyalty. The best way of ensuring customer loyalty and creating a bond with a brand is to develop an outstanding customer experience by personalising both the offer and the entire customer path.
The customer experience is the first criterion of choice and loyalty to a brand (66 % of the answers in the Ipsos/USA survey). For many years, companies have invested in technologies and increased the number of customer communication channels to deliver an increasingly simple, quick and personalised service. We now live in an e-world, and perhaps soon in a world of artificial intelligence. We take a strong interest in the development of new technologies, we are excited when talking about "smart bots" which may one day be "smart" enough to communicate with humans and understand them in all situations… and quite naturally, we often ask ourselves, "Are technologies going to replace humans?".
So, where do humans fit in today in Customer Relations? 
In this connected world, is the human aspect losing ground or, on the contrary, should we give it increasing importance?
From the consumers' point of view, the results of the 11th annual "Accenture Global Consumer Pulse Survey" confirm that even at the time of the all-digital era, human interactions still remain a key factor in customer satisfaction. Amongst the main results of the survey, we see that the strong dependency on digital technologies "dehumanises" customer services. 79 % of French consumers prefer an interaction with human beings rather than via digital channels to obtain advice about a product or a service and 83 % to process their complaints. In addition, 55 % of consumers changed supplier last year due to a bad experience with their customer service. In France, the cost of churn due to a poor service is estimated at 254 billion Euros.
Fabrice Marque, responsible for the customer strategy consultancy activity with Accenture Strategy, declares that: "Companies have lost sight of the importance of human contacts and their customers are unable to easily obtain the advice, help and services they need. "In his opinion, "assuming incorrectly that their digital customers represent their most advantageous clientele and that the customer service is expensive, companies invest in digital channels and end up losing their most profitable customers, the multi-channel customers, who are looking for an experience involving both digital technology and the physical network". He also points out that: "French companies have now reached a critical point in terms of digitisation of the customer experience and must now rebalance their investments between digital and traditional channels, in order to offer their customers a consistent, customised and humanised experience, regardless of the channel used."
We will now take a look at the situation from the point of view of the companies. According to a survey conducted by the Boston Consulting Group and the AFRC, 60 % of companies consider that the share of the human interaction in customer relations is expected to remain stable or increase during the next 5 to 10 years. Which means that 40 %, in other words almost half, consider that the human share will decrease. In addition, out of the 60 %, only 20 % consider that the human aspect will increase, the rest think that it will remain stable. As pointed out by Nicolas de Bellefonds, Associate Director of the Boston Consulting Group (BCG) during a BFM Business programme, the survey shows that companies are currently investing in technologies and still focusing heavily on the acquisition of new digital tools. Human management of the transition to the new digital tools is often underestimated while, in actual fact, the opposite should almost be the case: companies should invest twice as much in the human aspect and the ability of humans to control the new tools.
In conclusion, investment is required in the new technologies to release humans from the simple and repetitive tasks, thereby giving them more time and making them more productive. However, it is the combination of human intelligence and artificial intelligence which creates the optimum balance for customers and employees. Exchanges with a human being must not be underestimated: a feeling of proximity and understanding as well as an emotional dimension. These criteria, considered as important by customers and specific to the human relation, represent the main driving force in Customer Relations.