Advanced and intuitive
management
Various features are available via the Kiamo Editing Studio to precisely analyze your contact center's activity. Configure your IVR server, manage the agents' business skill levels, schedule your teams' activities in advance. Not to mention a real-time, detailed and customizable supervision space to meet your needs.
Activity
management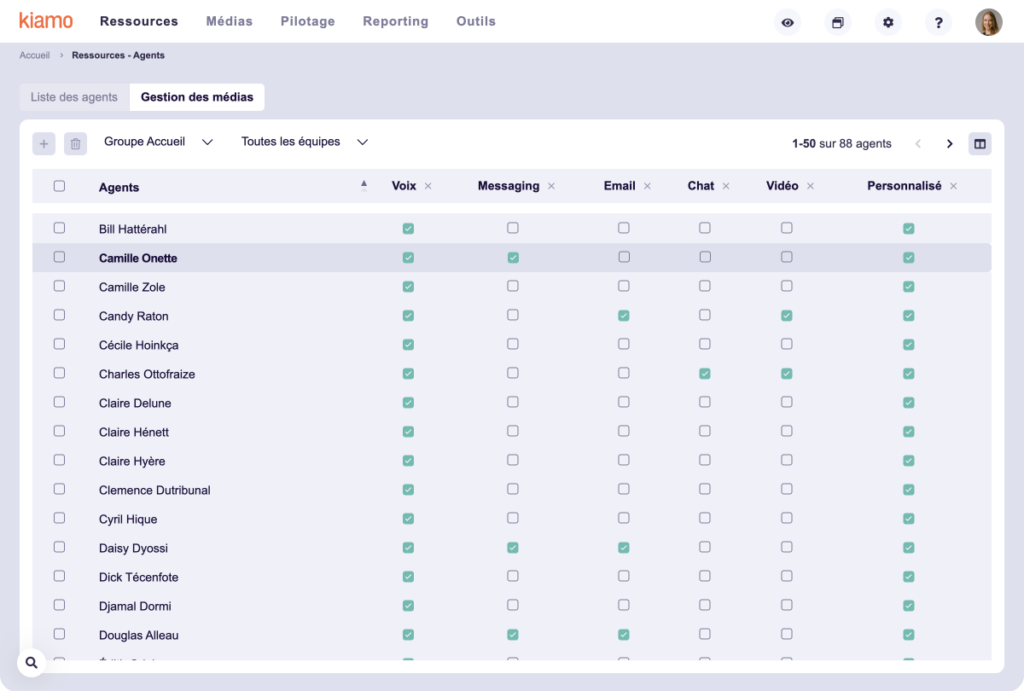 Manage
your resources easily
With Kiamo, you have the possibility, as the operator or supervisor, to set up the profile of all your advisers : skills, tasks, preferred channels… Each of your advisers has personalised rights and access, as well as dedicated indicators.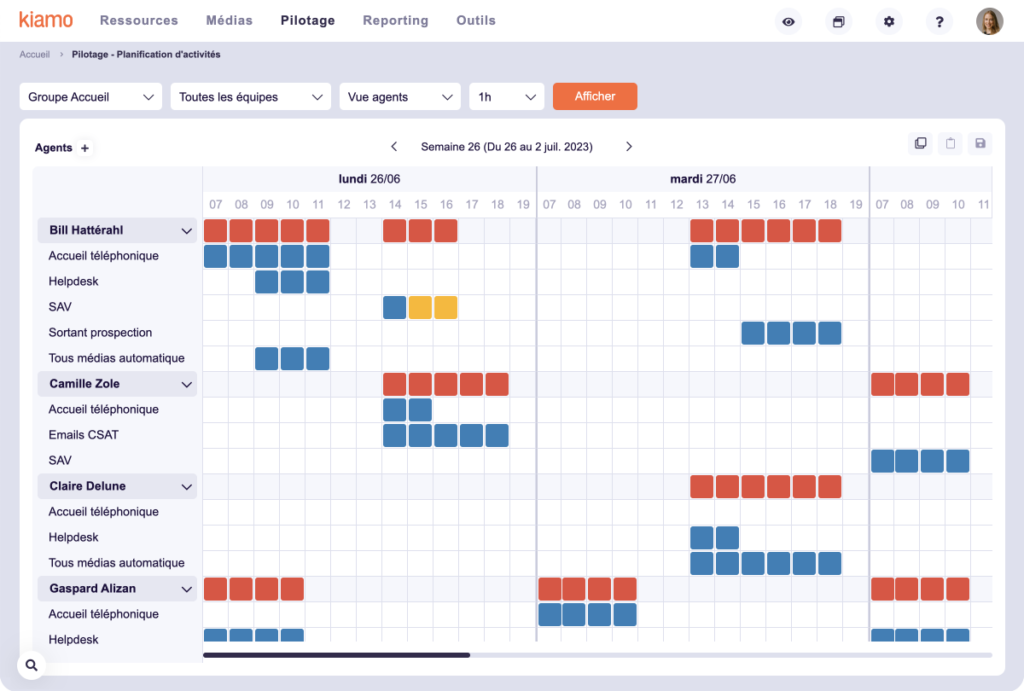 Plan
ahead
Kiamo allows you to intuitively manage your contact centre activities according to your opening and closing schedules. The planning tool allows you to organise your advisers' tasks on a weekly, monthly or other basis.
With a simple drag & drop, and just a few clicks, you can adjust their activities and schedules to meet last-minute requirements. Being autonomous when it comes to organising your activity has never been easier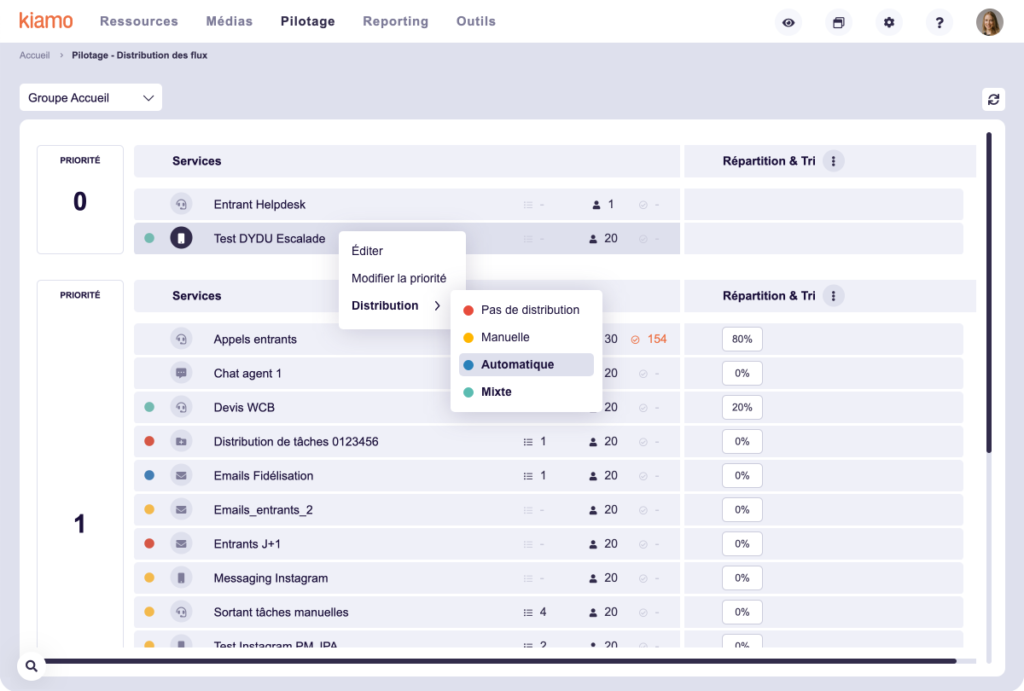 Day-to-day flow
Distribution
Automatic or manual distribution of flows according to available resources.
Define distribution priority and weighting levels.
Customised distribution criteria: revenue, customer value, location, etc.
The most competent adviser can answer the customer's question immediately and increase your first call resolution rate.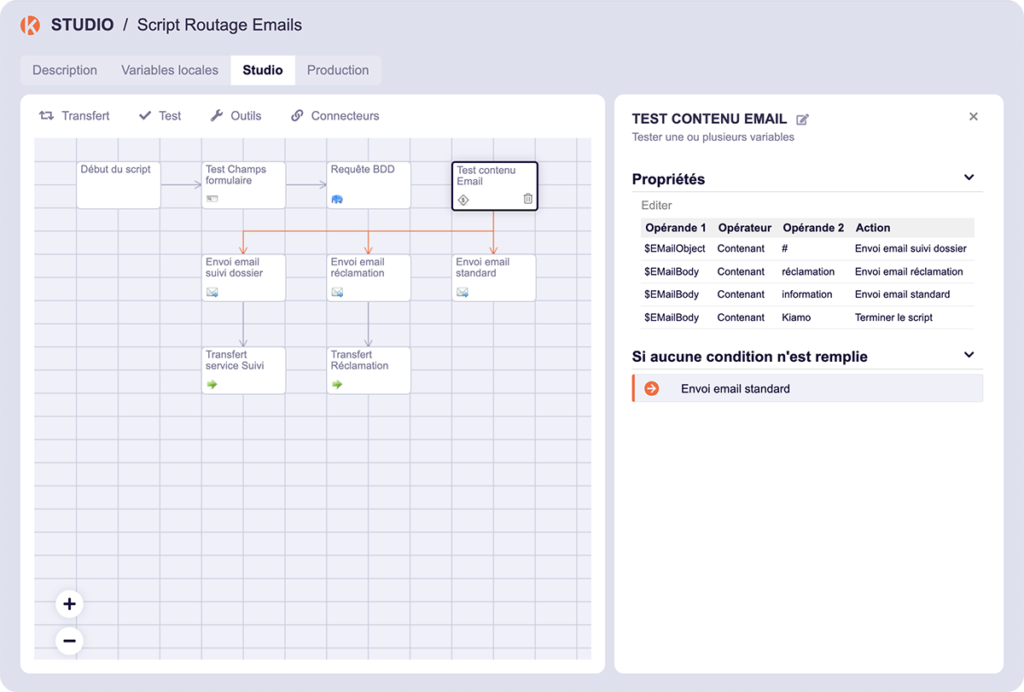 Configure
your IVR
Easily configure your IVR scenarios to capture, route and quickly and optimally distribute your flows to the right service, the right advisor, at the right time
Detailed and customisable
supervision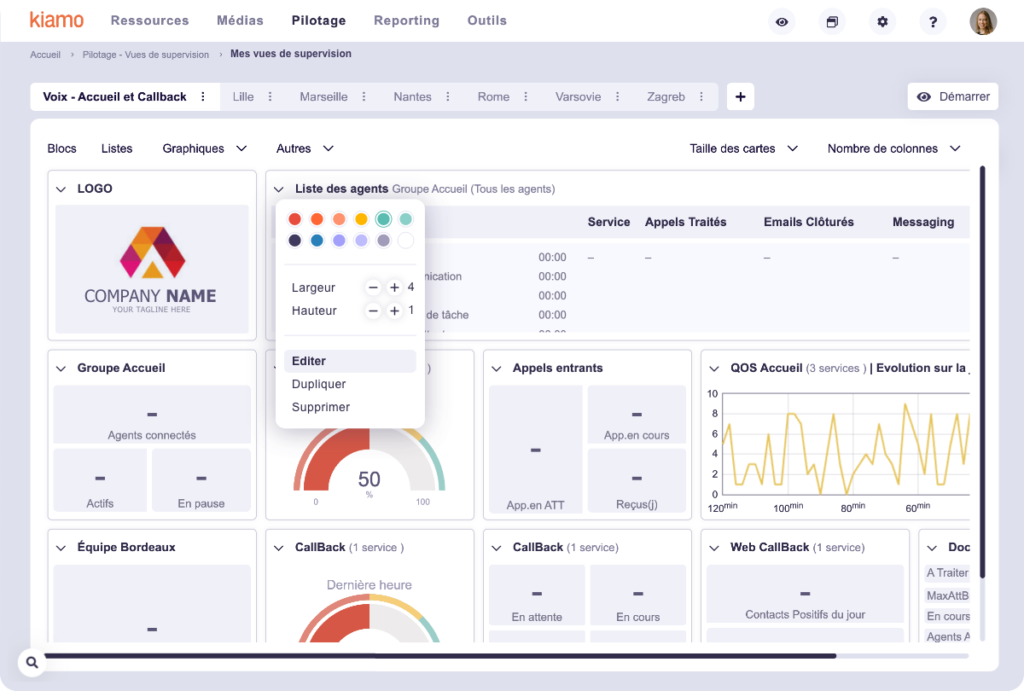 Real-time
monitoring
Kiamo's Supervision screens allow you to control your activity in real time.
Ergonomic and customisable, you can create as many dashboards as you like to monitor your indicators and objectives at a single glance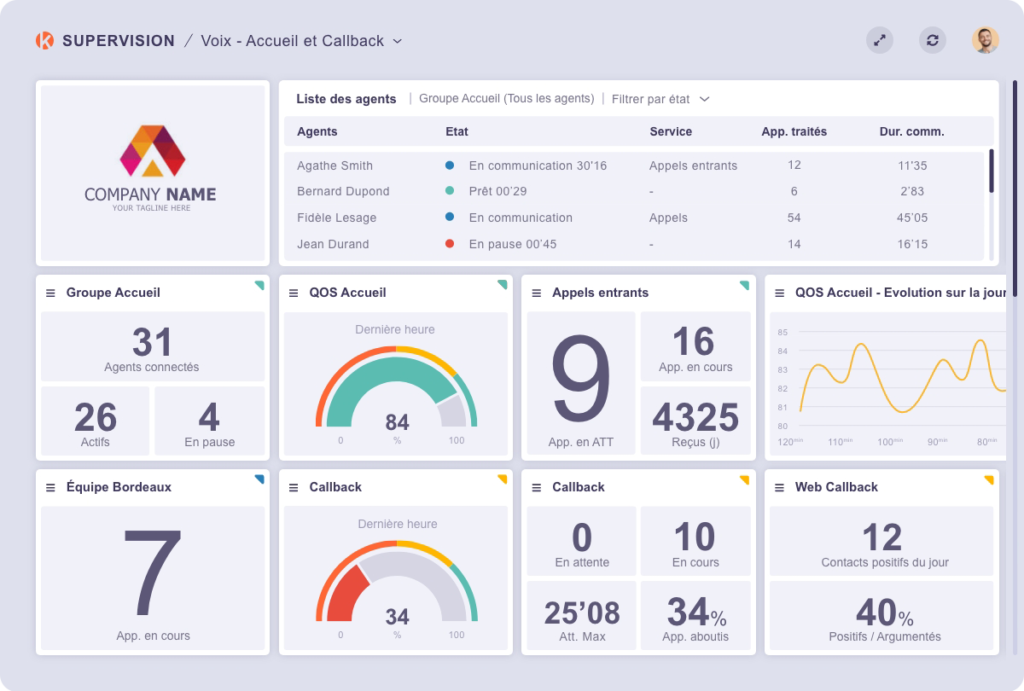 A wide range
of indicators
Kiamo offers you more than 800 native exportable indicators that you can use to build your consolidated reports to evaluate your activity and optimise the efficiency of your Customer Service on a daily basis.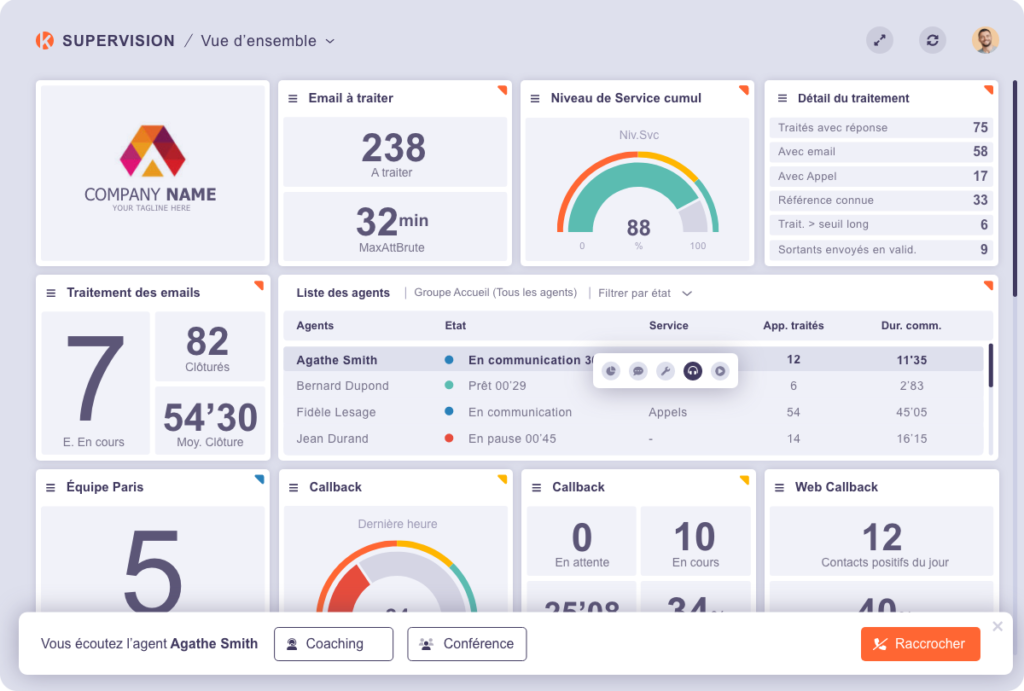 Support
your teams
As a supervisor, you can interact with your advisors : listening, coaching… to support your teams on a daily basis
KIAMO SOLUTION IN 5 KEY POINTS

Are you ready to revolutionize the way you exchange with your customers ?
Request a demo