Bots
automation and time savings
A bot is available 24/7. It is a resource that supports your teams and takes over during the night. It enables you to absorb occasional call peaks (incidents, promotions, etc.) on your contact centres.
A bot saves inbetween 60% and 80% of your time by pre-qualifying your customers' requests.
Thanks to natural language recognition, it can handle and resolve your customers' simple, recurring problems. This allows your advisers to focus on higher added-value tasks.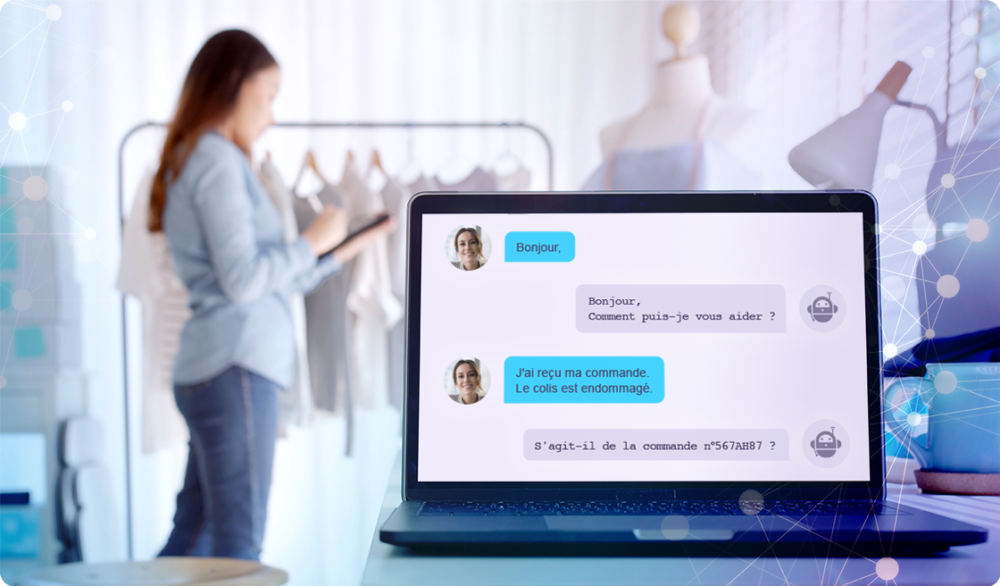 Callbots
don't miss any customer calls
Reduced costs : easier processing and lower call-back rates. Up to 40% savings on call treatment with a callbot.
Sales : call processing during non-working hours and call pre-qualification. These are additional sales made, even when your agents are not available to chat. Up to 25% of sales are made after a conversation with a bot.
Customer satisfaction : no more waiting time and faster processing. 60% of customers want to be answered by their contact center in less than a minute…
Improved employee experience : enhanced expertise and more efficient management of incoming calls.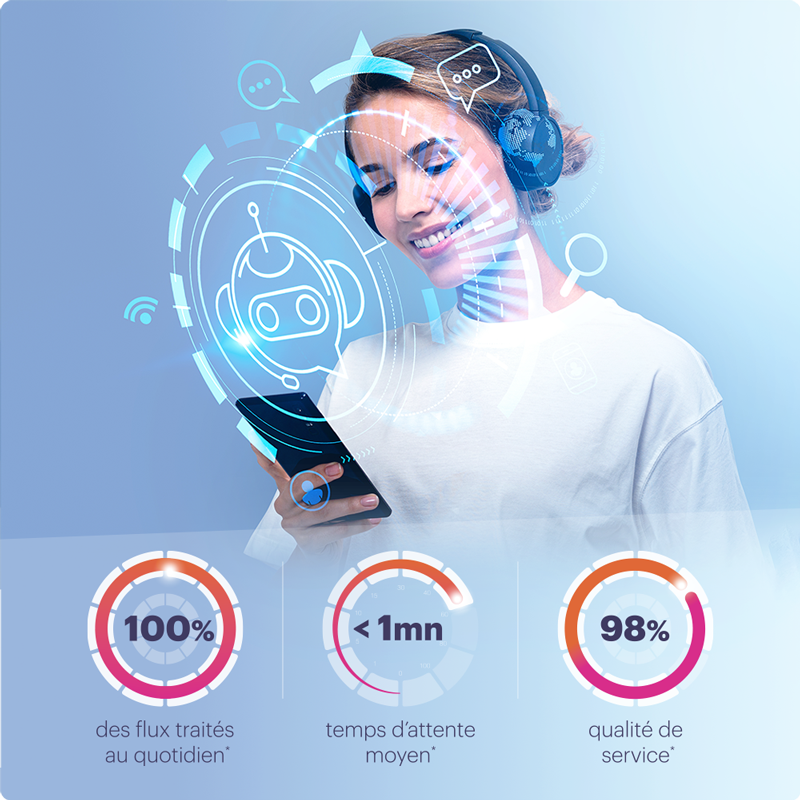 Chatbots
response automation
By interacting in natural language, the conversation is fluid and satisfying for your customers. For 7 out of 10 people, the experience is positive. Nearly 2 out of 3 companies are considering setting up a chatbot. What about you?
Empower your advisers by freeing them from the simple, repetitive questions that clog up your queues.
Convert online sales and increase your average shopping basket: a chatbot will respond to your customers'/visitors' queries.
Connect your chatbot to social messaging services (WhatsApp, Facebook Messenger, Instagram, etc.) to automate your responses on these platforms too.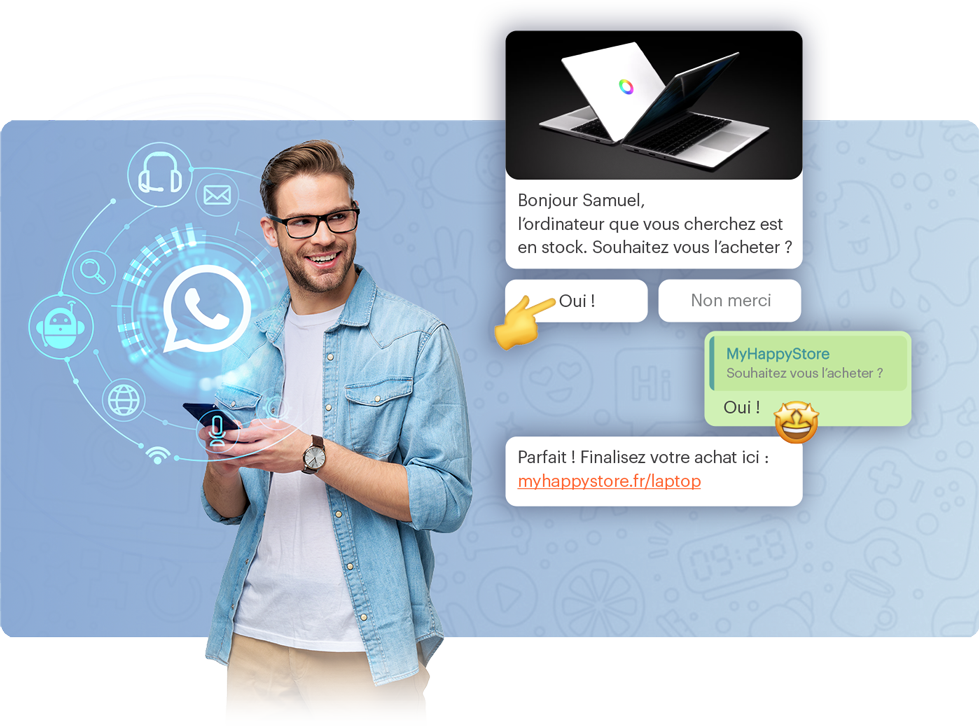 Kiamo's advantage
customer relations are above all human
We are convinced that no technology is worth a smile. That's why we see bots as complementary to the work of advisers, bringing a human touch to customer relations.
Kiamo transmits all of the bot's (callbot or chatbot) exchanges with the customer to the advisor who takes over the conversation. In the event of failure or escalation at the customer's request, the advisor benefits from the customer's context and knows his or her problem more precisely. Kiamo helps them to be more efficient.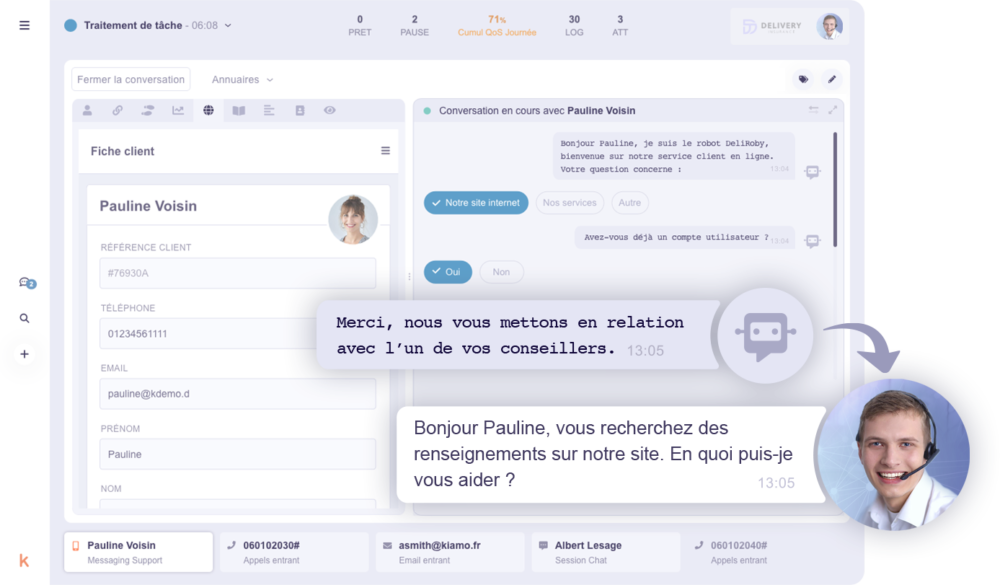 Are you ready to revolutionize the way you exchange with your customers ?
Request a demo