digitize
all your documents
Digitization solutions enable you to scan all your documents: letters, faxes, purchase orders, etc.
Kiamo centralizes your digitized files for targeted distribution to the most competent advisers.
Automatic or manual distribution of digitized files
Document service categorization and prioritization
Bulk task imports
Integration with the main EDM tools on the market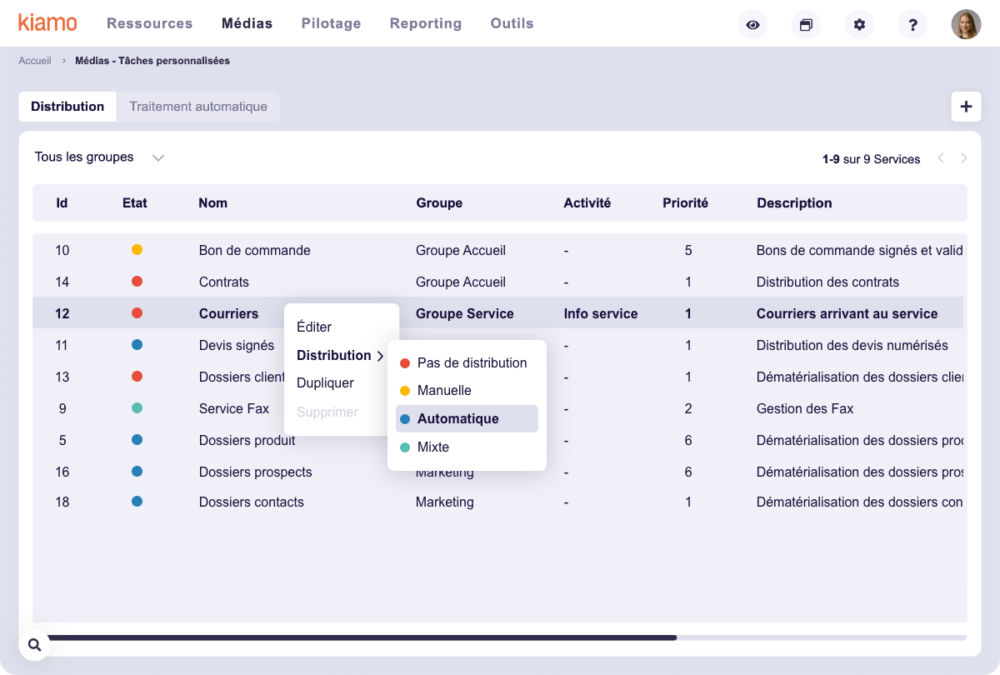 Manage all your documents
in a single interface
Thanks to Kiamo, advisers process the documents distributed to them. These documents can also be viewed and used as attachments during exchanges with customers: calls, emails, chat, etc.
Listing of documents and related interactions
Document service history
Response support tools during file processing
Cross-channel use of digitized files
Discover KIWI
The user interface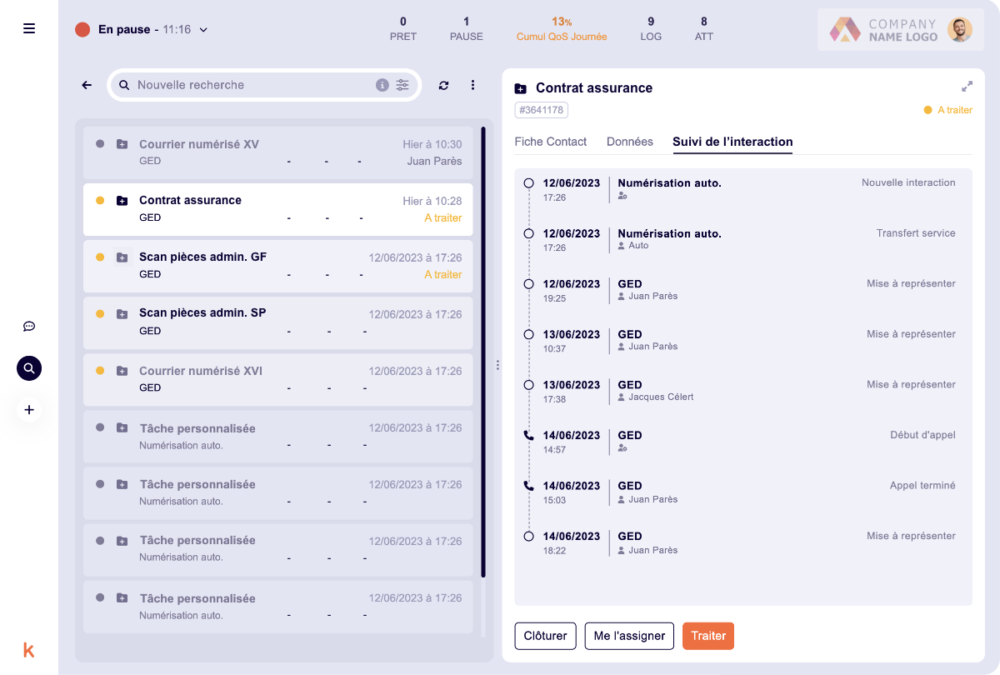 monitor the processing
of digitized files
Kiamo enables you to monitor document management in real-time. Customizable dashboards and reports are available to assess document activity performance.
More than 30 document service-specific indicators
Process control and verification system
Personal interventions with advisers
Printable and exportable statistical reports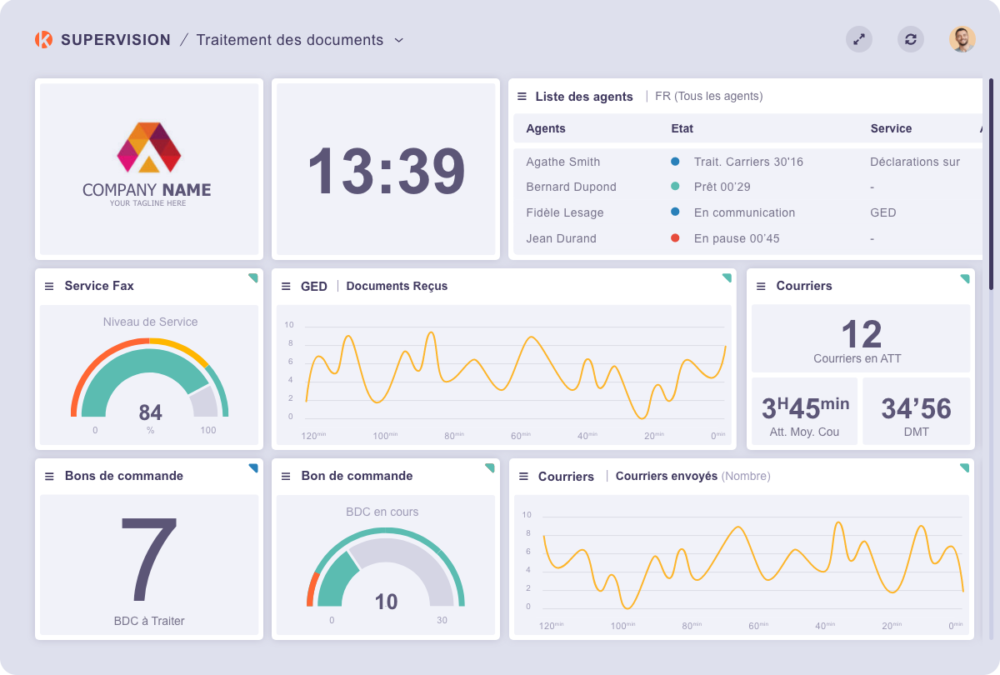 Are you ready to revolutionize the way you exchange with your customers?
Request a demo