Configure your email services
in just a few clicks
Kiamo makes it easy to set up queues for inbound and outbound emails.
Unlimited configuration of email services
Choice of delivery mode: automatic, manual or mixed
Definition of processing priority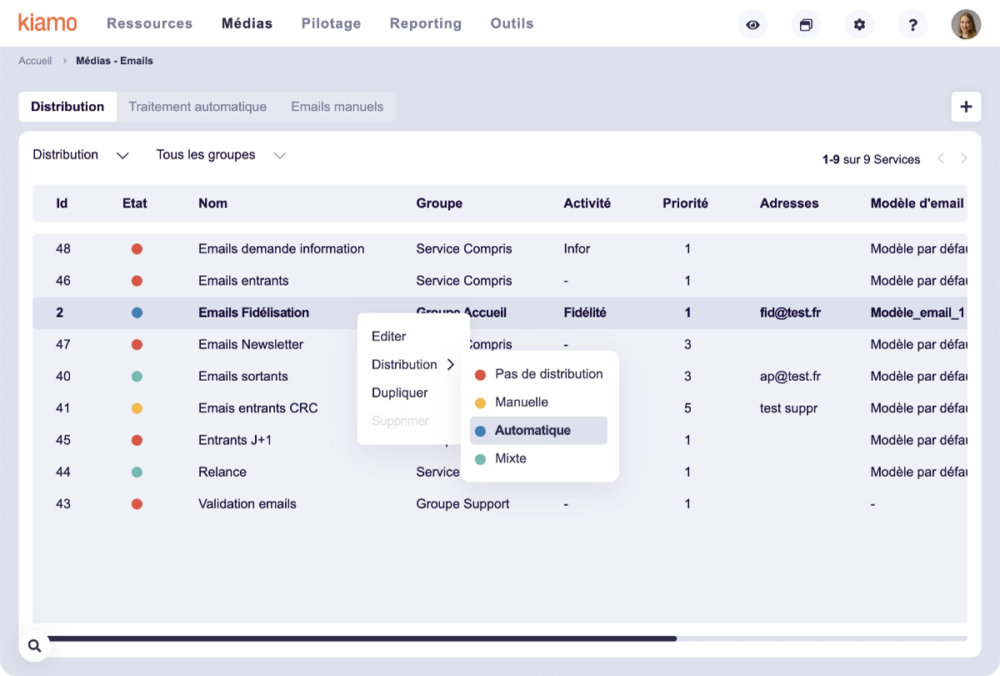 Distribute your e-mails
to the right advisors
Kiamo automatically filters and distributes your emails to the most appropriate advisors, according to the rules you define. The customizable routing script allows you to direct emails according to different criteria: keywords, subjects, fields, variables, etc.
Intelligent email analysis and pre-qualification engine
Optimized distribution
Reduced processing times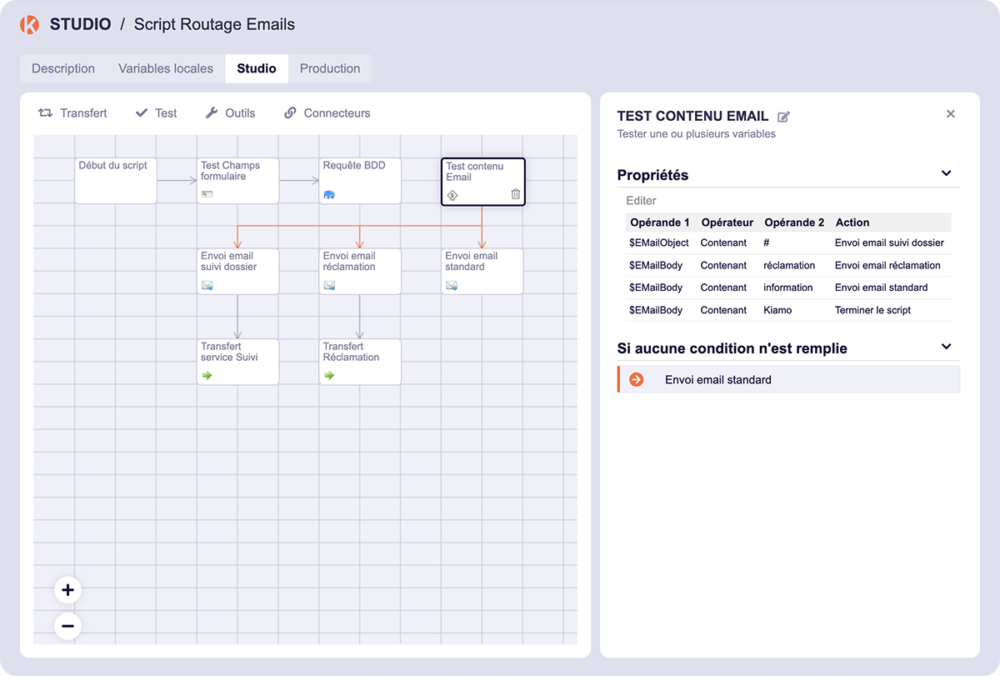 Answer your
customer emails efficiently
Advisors deliver fast, relevant answers through the unified Kiwi interface. Knowledge bases, writing tools and access to the history of previous interactions facilitate their work.
Charted template library with phrases and customization fields
Comprehensive text editor and spell checker
Quick and easy integration of information from the knowledge base
Validation by a supervisor before dispatch if required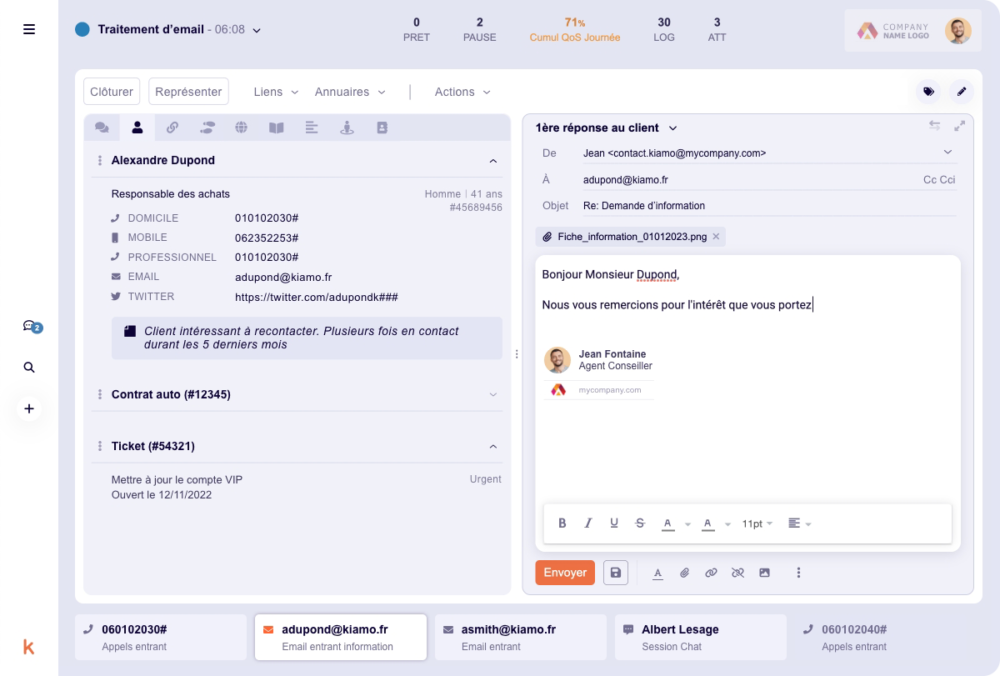 Measure the quality of the emails
and your performance
Supervisors can customize their supervision views to effectively manage their activities and visualize key KPIs at a glance. Consolidated email activity statistics are available.
More than 40 reports dedicated to emails
Supervision views adapted to all types of medium
Exportable and printable dashboards
Real-time interactions with advisers: messages, status, etc.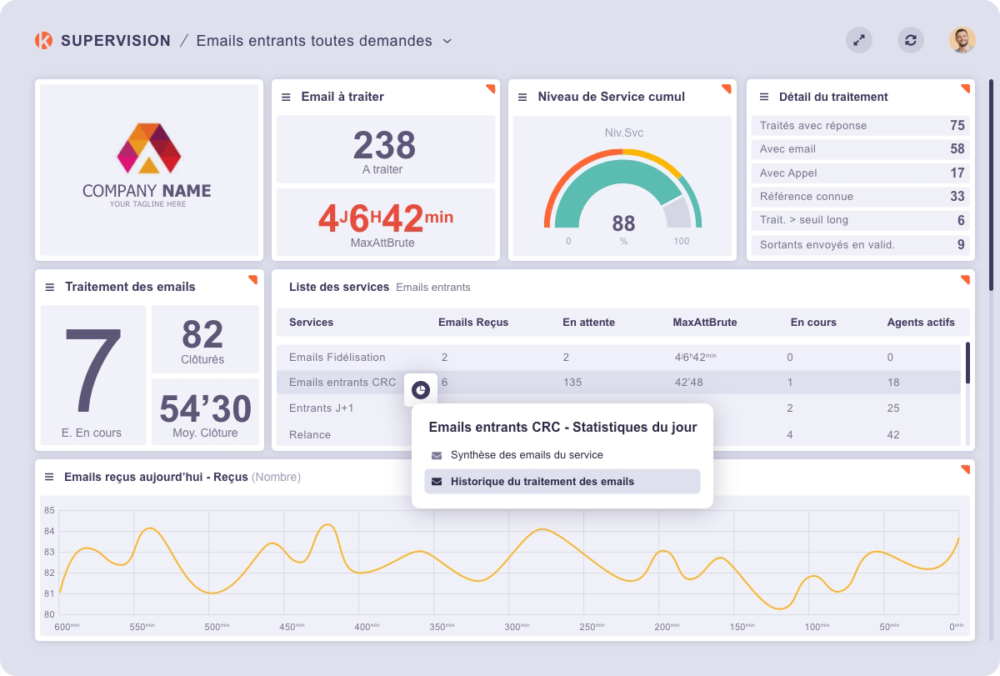 Are you ready to revolutionize the way you exchange with your customers ?
Request a demo