Configure your email services
in just a few clicks
Kiamo allows you to configure queues for inbound and outbound emails in complete simplicity. Advisers can use customizable response templates, including standard sentences, attachments, merge fields and styles.
Unlimited configuration of email addresses and services
Manual, automatic or mixed distribution
HTML and CSS customization of email style
Predefined responses stored in the knowledge base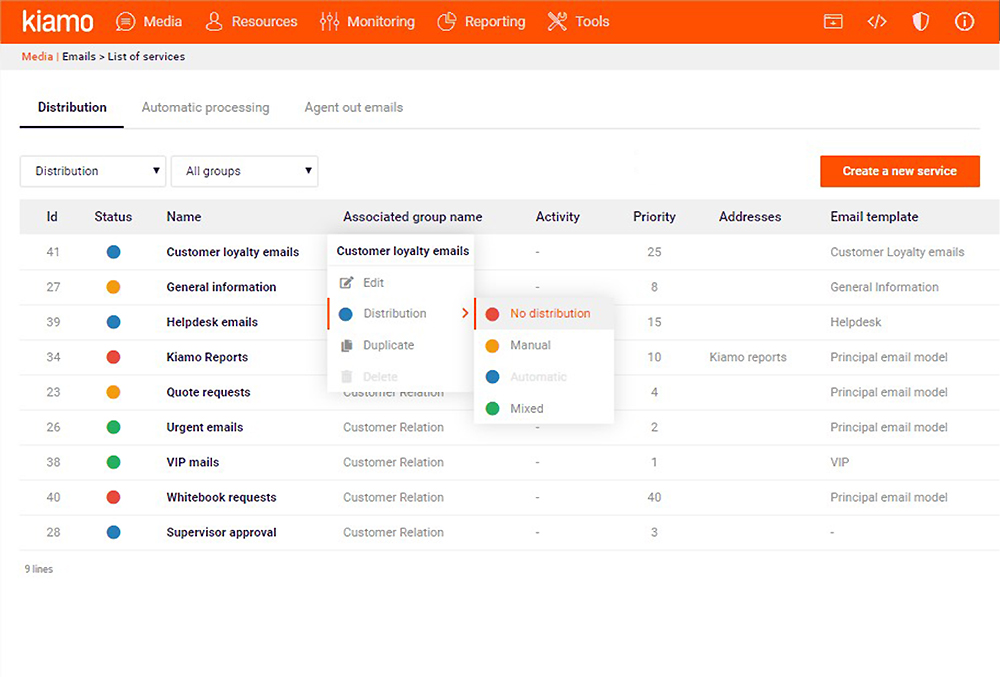 route your emails
to the right advisers
Kiamo automatically filters and distributes your emails to the most skilled advisers according to preset rules. The customizable routing script routes emails according to various criteria: key words, subjects, fields, variables, etc.
Intelligent email analysis and prequalification engine
Automatic extraction of data contained in the email
Recognition of senders and languages used
Archiving and retrieval of routing scripts
Discover KIWI
The adviser application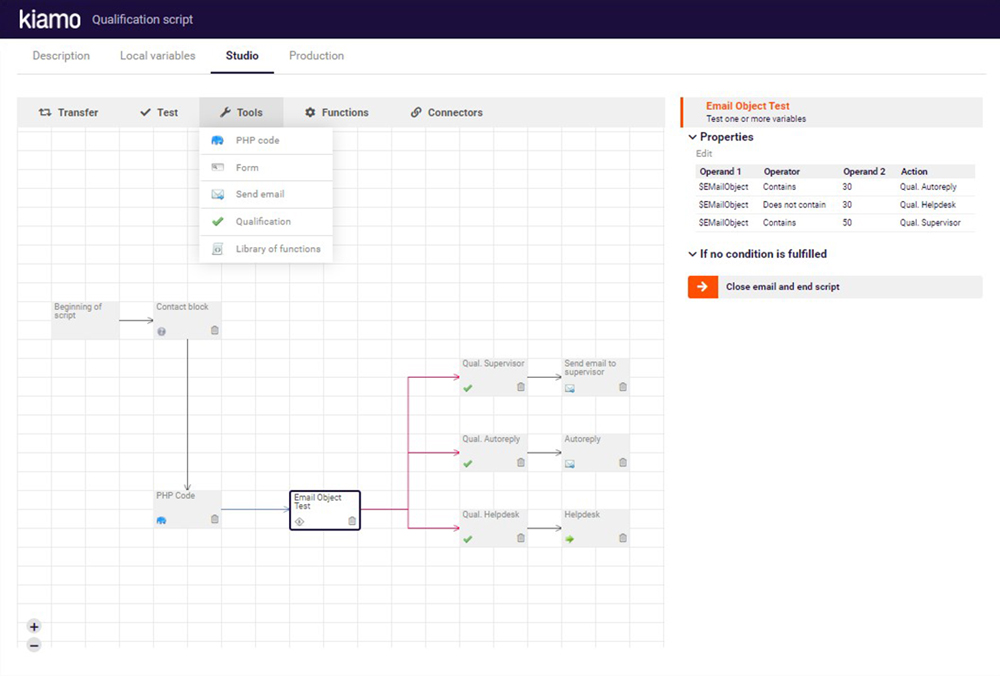 answer your
customer emails efficiently
The Kiwi interface enables advisers to deliver rapid, relevant responses. The knowledge bases and response support tools facilitate advisers' work.
Kiwi provides the history of the cross-channel interactions related to the current email.
Comprehensive text editor and spellchecker
Response templates, standard sentences and attachments
Cross-channel customer data history
Screen pop-ups: knowledge base, CRM, etc.
Measure the quality of the emails
and your performance
Kiamo offers an email validation system allowing monitoring by a supervisor. Supervisors can adapt their views according to requirements and interact with advisers. Consolidated statistics about the email activity are available.
More than 40 reports dedicated to emails
Supervision views adapted to all types of medium
Exportable and printable dashboards
Real-time interactions with advisers: messages, status, etc.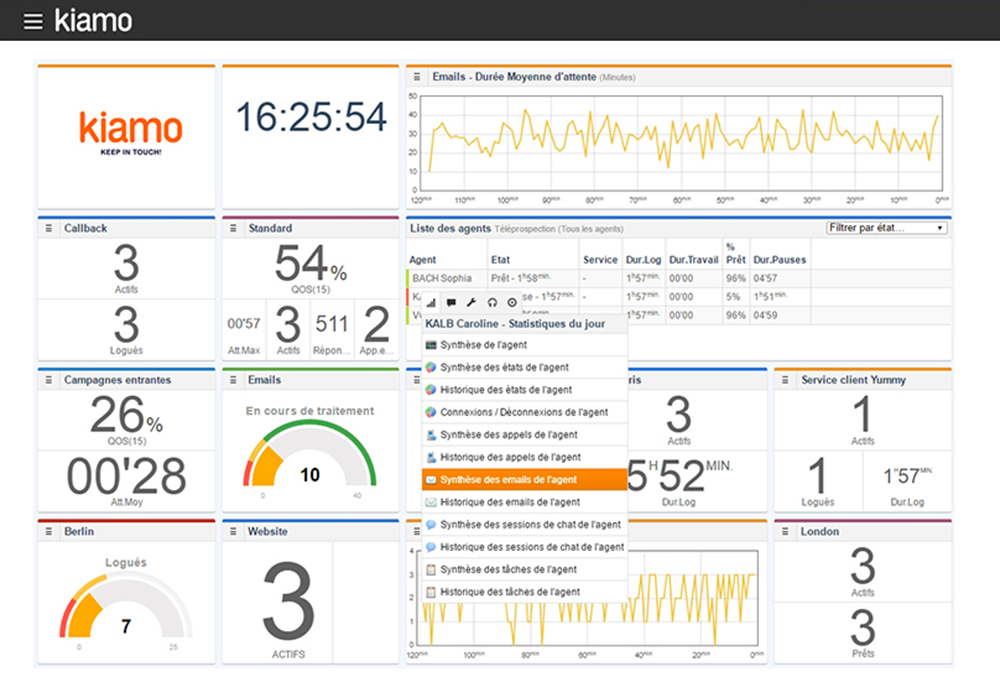 Discover the centralized communication channels in Kiamo.

Are you ready to revolutionize the way you exchange with your customers?
Request a demo