KIWI, the advisor interface by
 Kiamo
With Kiwi, you can handle all customer interactions within a single interface, designed to optimize the employee experience.
Ergonomics, 360° vision, personalization, remote working, connection to other applications, security : Kiwi has been designed by and for its users.
User-friendliness and efficiency guaranteed !
100% UX design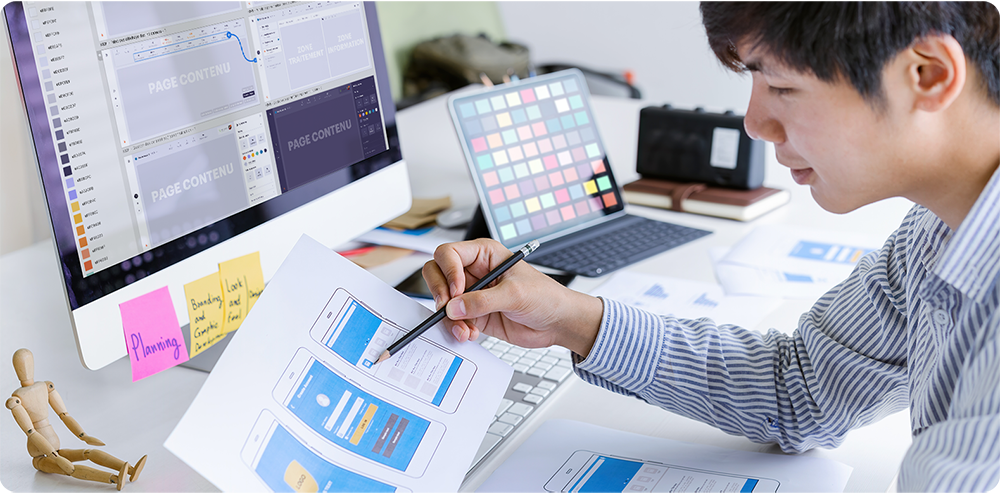 Adaptable to all applications
– Sequential vs. multi-tasking
– Push vs. Pull
– Voice vs. written media
Intuitive navigation
Fluid navigation
Visual comfort
Rapid adoption
Hyper-customization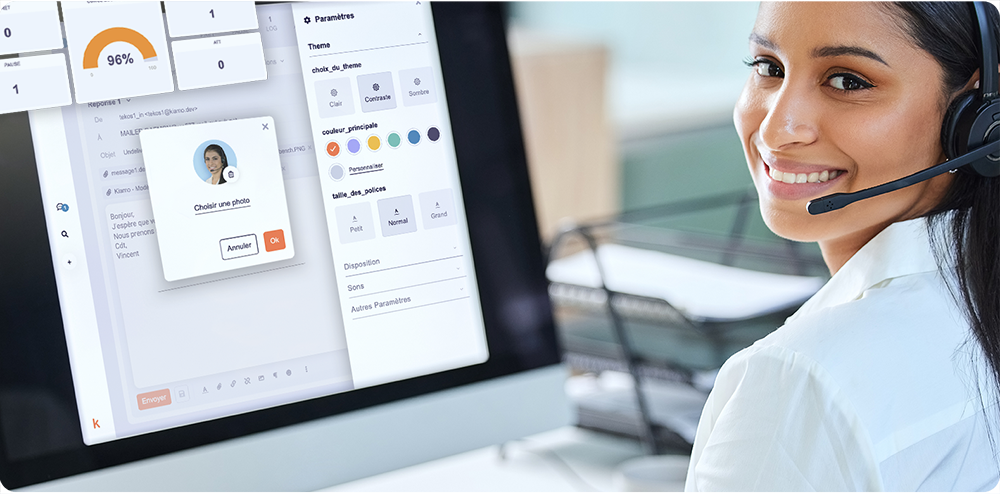 Administrator customization according to your contact center needs
Advisor refinement for a customized user experience
– Indicator selection
– Choice of themes, colors and fonts
– Element layout
– Sound settings
– Save preferences
Omnichannel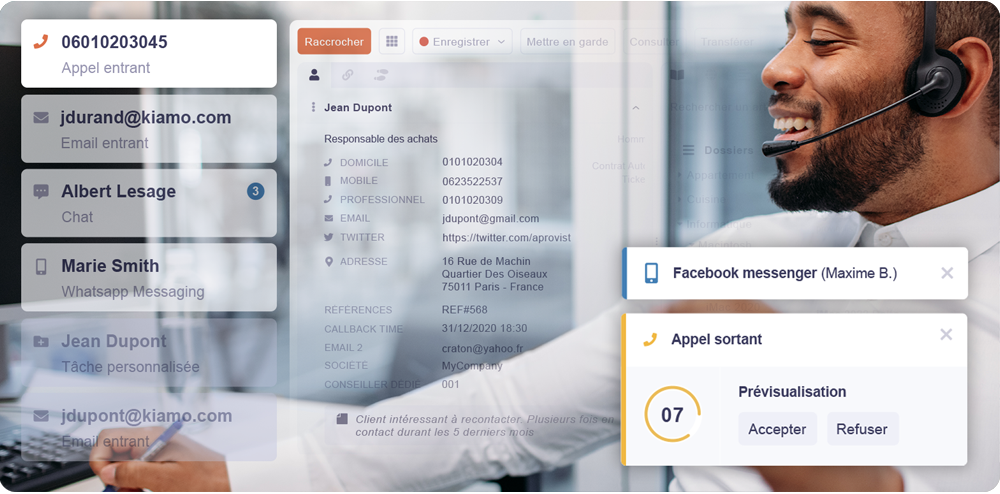 360° view of all channels
Inbound / outbound flows
Prioritization of hot / cold flows
Native remote working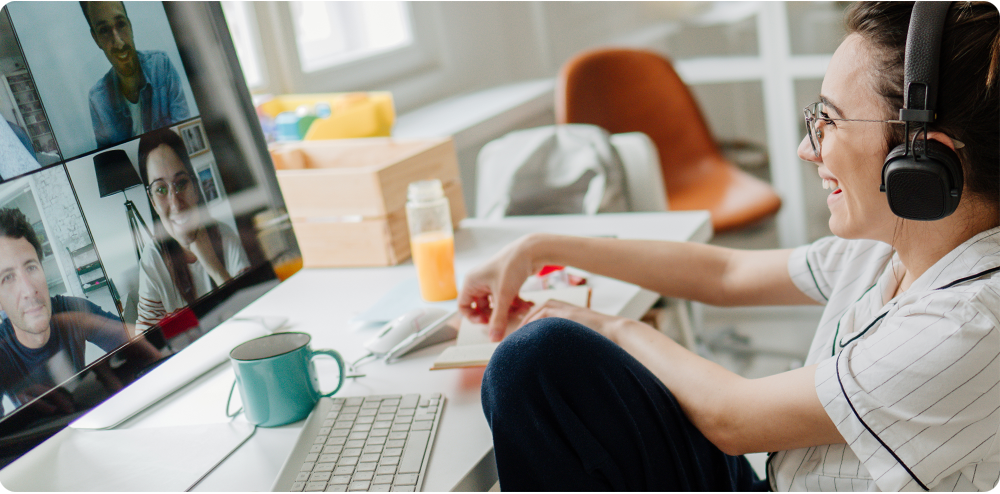 Fluid advisor management
No additional equipment required : mobile, box, analog are all you need
Service continuity
High connectivity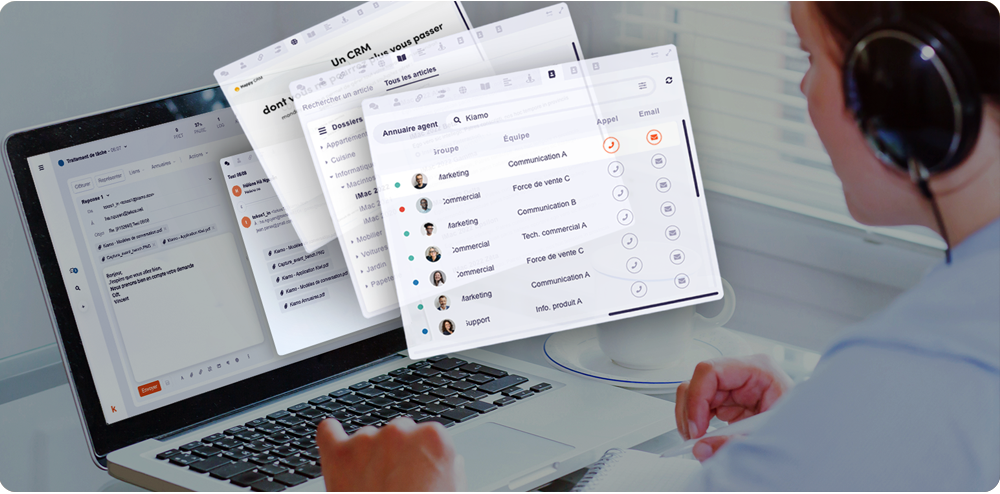 Connection to third-party applications (ERP, WFM…)
Contact sheet pop-ups (CRM)
Forms and conversation guides
Access to directories
Knowledge bases
Secured platform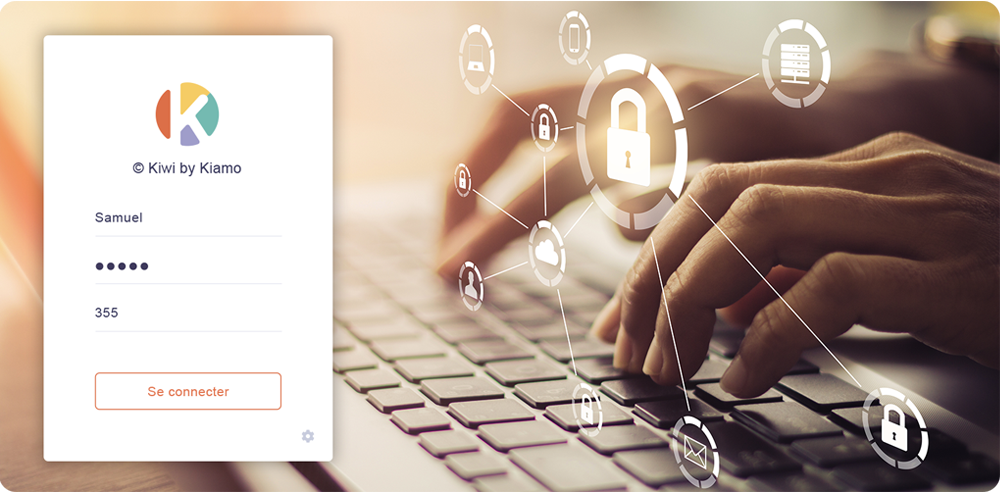 Identification and agent log-in
Password required
Manual change for each user
Customizable complexity control
My discussions with our users have highlighted the importance of having a single, ergonomic tool for advisors. Their feedback is unanimous : Kiwi is simple, the interface is pleasant to use and makes for greater efficiency.
KIAMO SOLUTION IN 5 KEY POINTS

Are you ready to revolutionize the way you exchange with your customers ?
Request a demo