exchange
using the main messaging apps
Kiamo enables advisers to respond in real-time or asynchronously to customer requests via messaging applications and direct messages from social networks.
Native connectors for WhatsApp, Facebook Messenger and Instagram
Creation of customized connectors with all applications on the market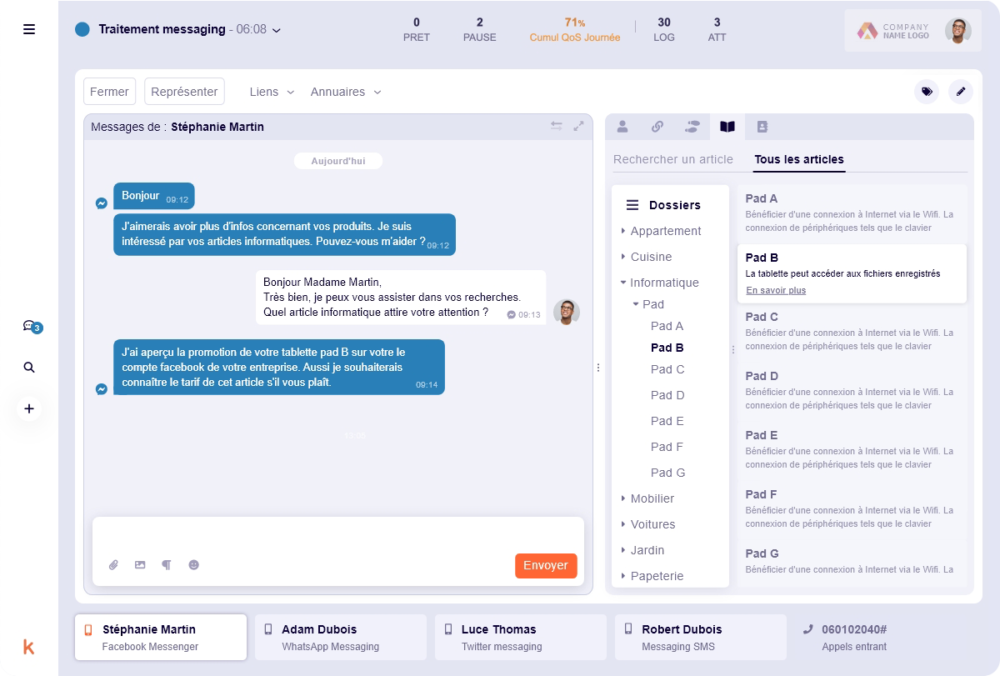 process
all SMS messages
With Kiamo, advisers can exchange directly with customers by SMS. The SMS messages are sorted, prioritized and distributed to the most competent advisers based on predefined business rules.
Direct insertion of responses from the knowledge base
PUSH notifications alerting customers on receipt of each new message
Fully customizable operator connectors
Discover KIWI
The user interface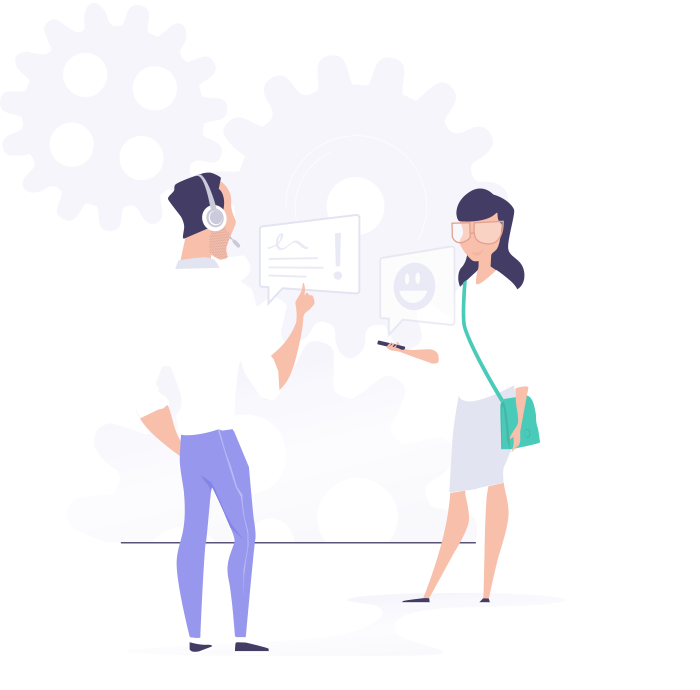 centralize messages
in a conversation
Kiamo pools all exchanges from private messaging systems and SMS messages in a single conversation thread. The adviser can thus view the Messaging history and continue the conversation after selecting the appropriate channel.
Native cross-channel messaging management
Pooling of messaging applications and SMS messaging
Messaging history traceability and archiving
Can be paired with your ChatBot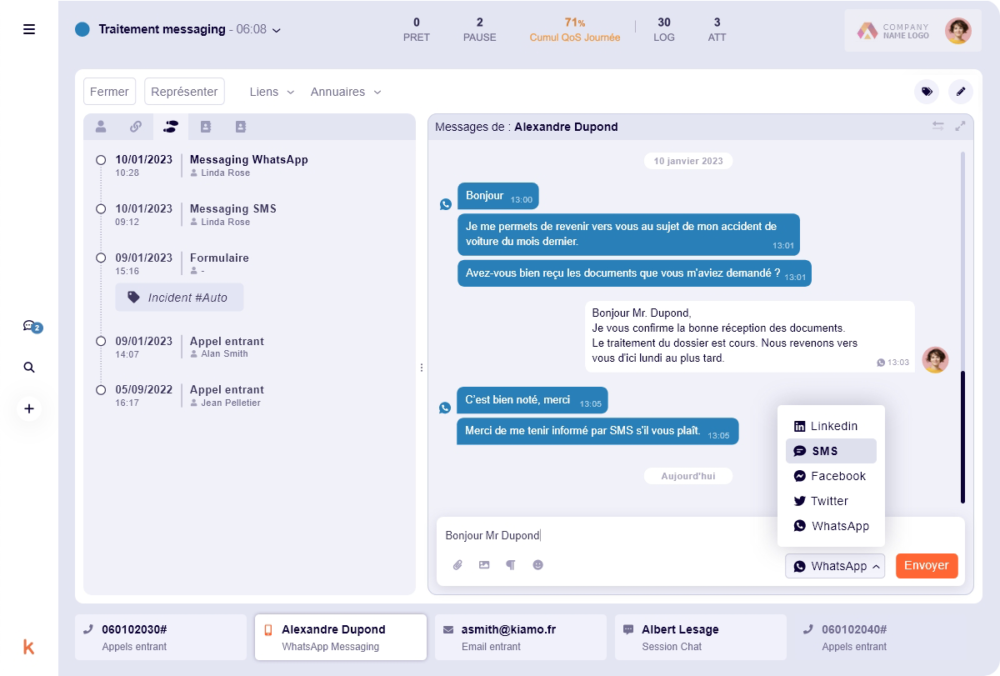 Monitor the messaging activity
of your customer service
Kiamo uses real-time supervision views and dashboards including messaging indicators.
All conversations are archived in the history, and can be viewed at any time by the advisers.
Nearly 30 messaging-specific indicators
The messaging supervision views are fully customizable
Exportable and printable consolidated reports
Message history from all applications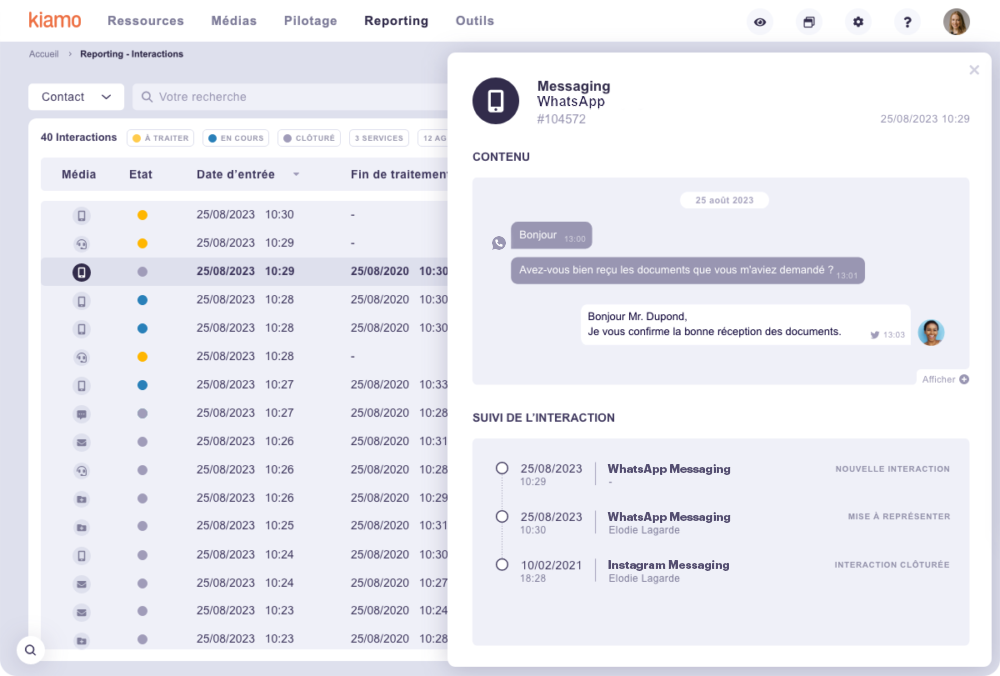 Are you ready to revolutionize the way you exchange with your customers?
Request a demo