Easily configure
your video services
With Kiamo, video-conference services are easy to configure. Adding just one button to the website enables click-to-video. This enables customers to initiate video communication with an adviser.
Creation of an unlimited number of video services
Native association with call services
Smart video task distribution
Video-conference template customization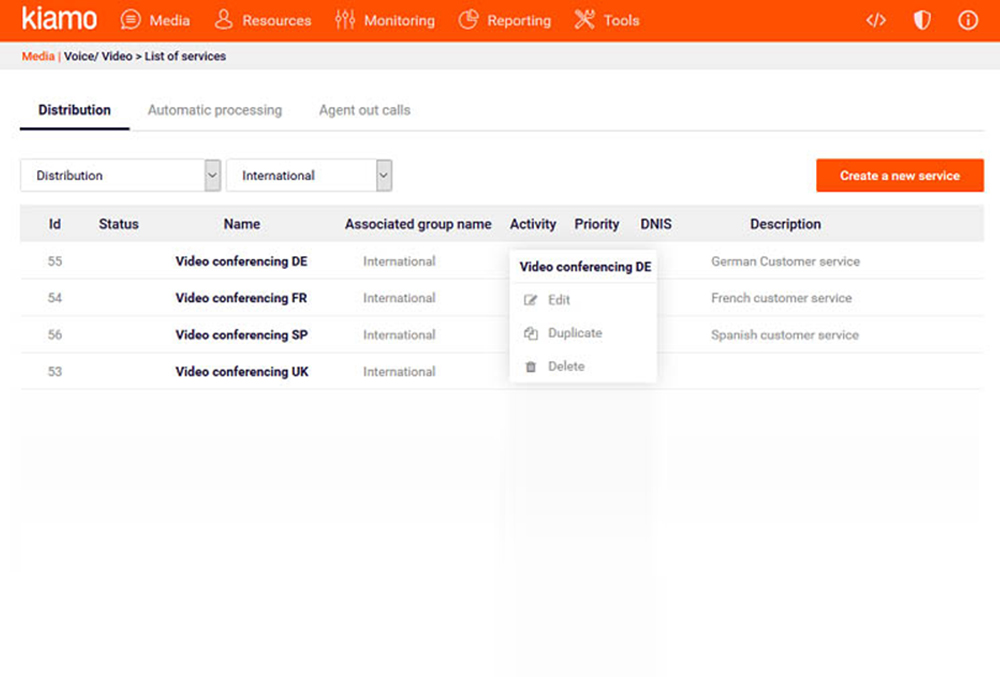 process your video exchanges
in a single interface
With Kiamo, advisers can manage all video exchanges in a single interface. The adviser is informed of the video-conference request. Moreover, he/she receives context-sensitive response support to assist the customer.
Direct video exchange actions: putting on hold, notes, qualifications, etc.
Video-specific response support
Full-screen customer webcam display
Video-conference options: sound, camera and microphone activation
Discover KIWI
The user interface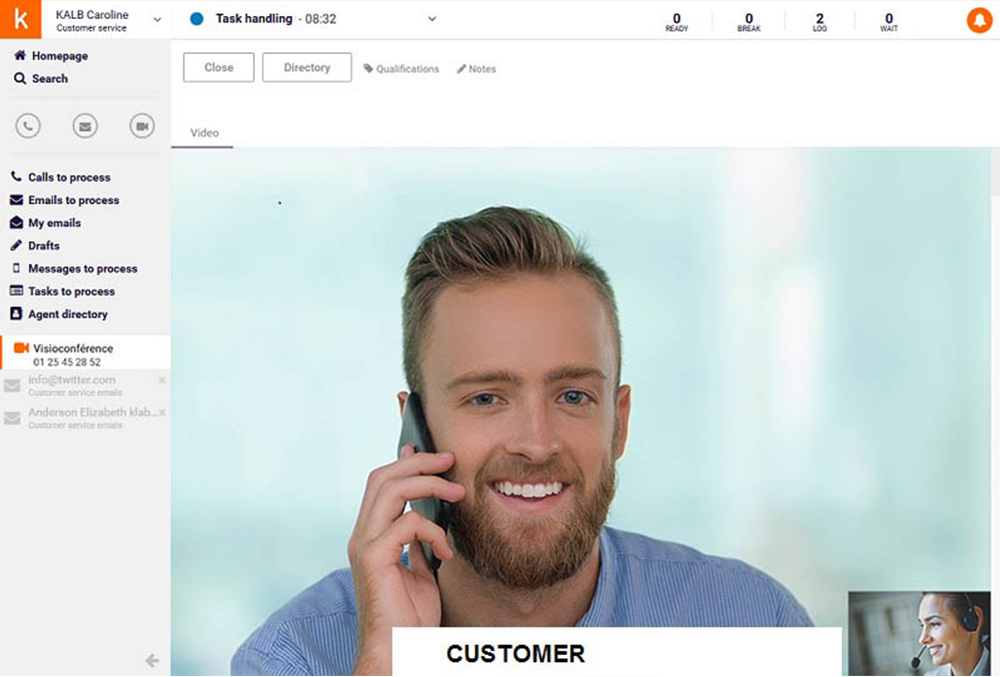 Make the most of
video-conferencing features
Kiamo video-conferencing provides customers with more human assistance. Thanks to Kiamo, they can choose whether to be visible, or to simply enable their microphone. This human contact is reassuring for customers.
Activation or not of the webcam and associated sound
Sharing and screenshot features
Full-screen video exchange display
Customer webcam preview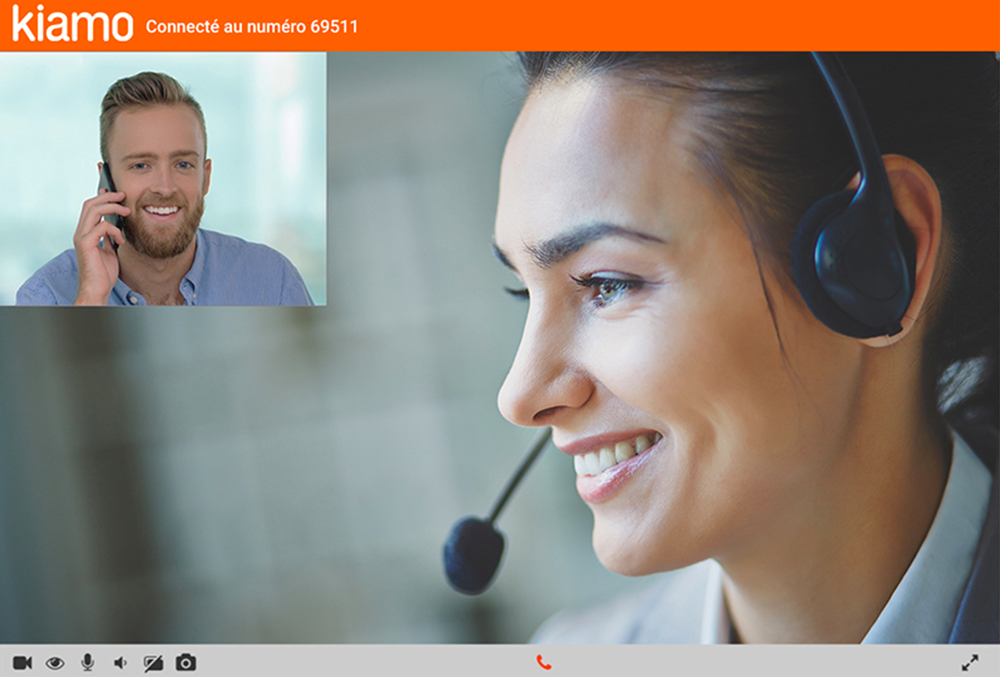 measure video exchange
performance
Kiamo uses real-time supervision views and consolidated dashboards to monitor video activity. These interfaces allow supervisors to measure the impact of video-conferencing on the contact center.
More than 50 video-conference-specific indicators
Customization of video-specific indicators
Retrieval of video-conference statistics
Export and printing of these reports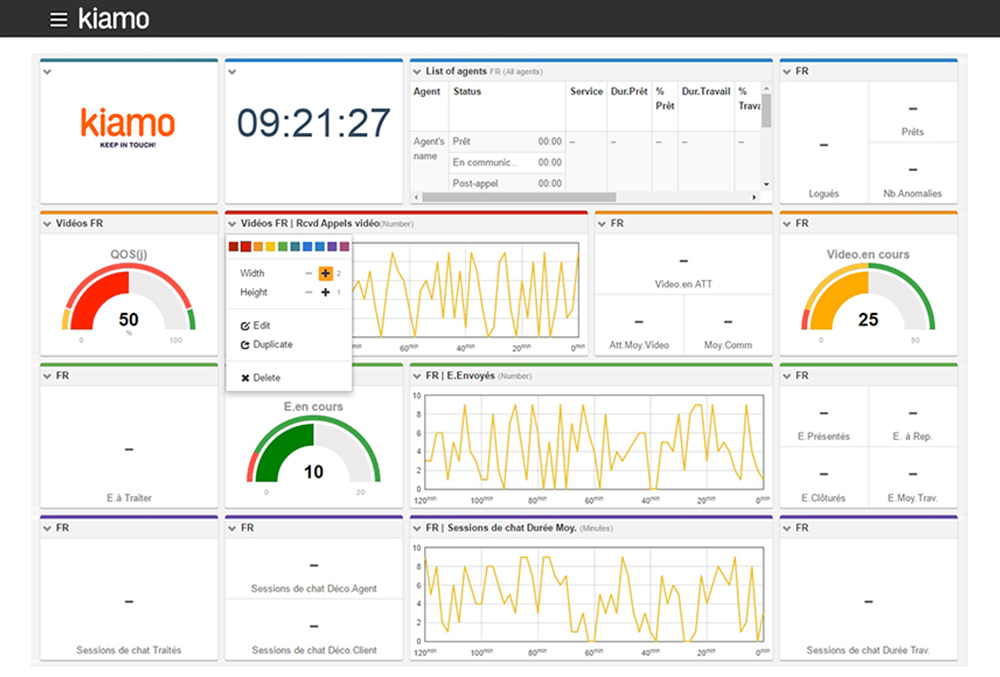 Discover the centralized communication channels in Kiamo.

Are you ready to revolutionize the way you exchange with your customers?
Request a demo