Route your calls
using a customizable IVR server
Kiamo's IVR servers allow you to build all your routing scenarios to distribute your calls according to your own operational rules.
Intuitive, ergonomic graphic studio
Numerous routing function blocks (DTMF, transfer, test planning, etc.)
Test your customer journey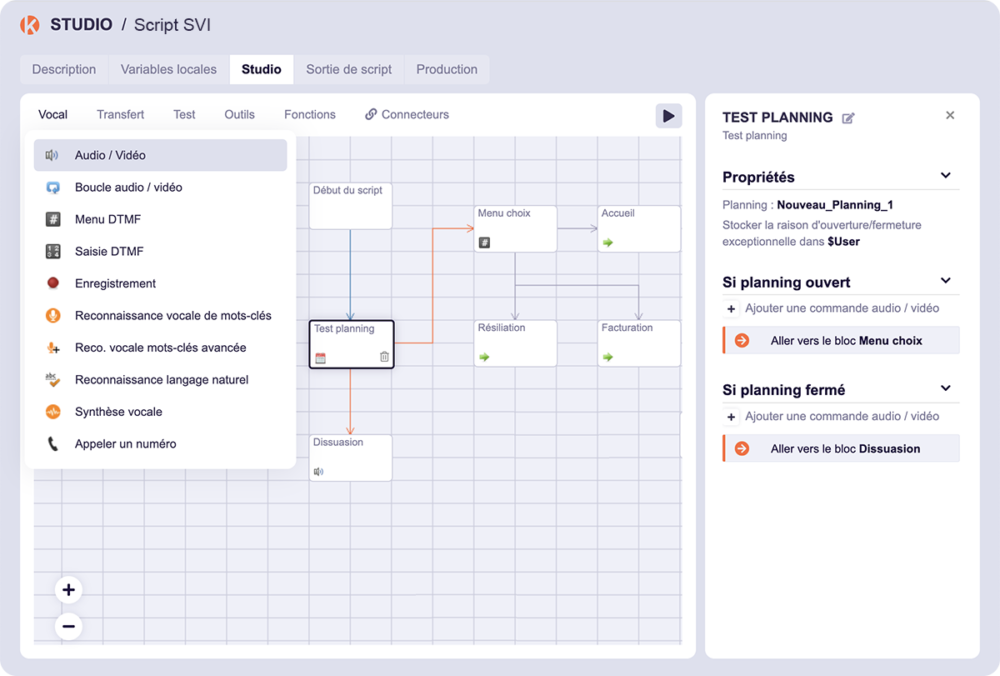 Configure your queues
according to your customers' requests
Kiamo allows you to configure the treatment of your incoming calls, from the moment they arrive in the queue to the moment they leave the service. Each call is captured and routed to the right queue according to your priorities.
Simple drag & drop configuration
Audio messages and announcements management
Distribution based on advisor activity
Distribution adjustment according to waiting time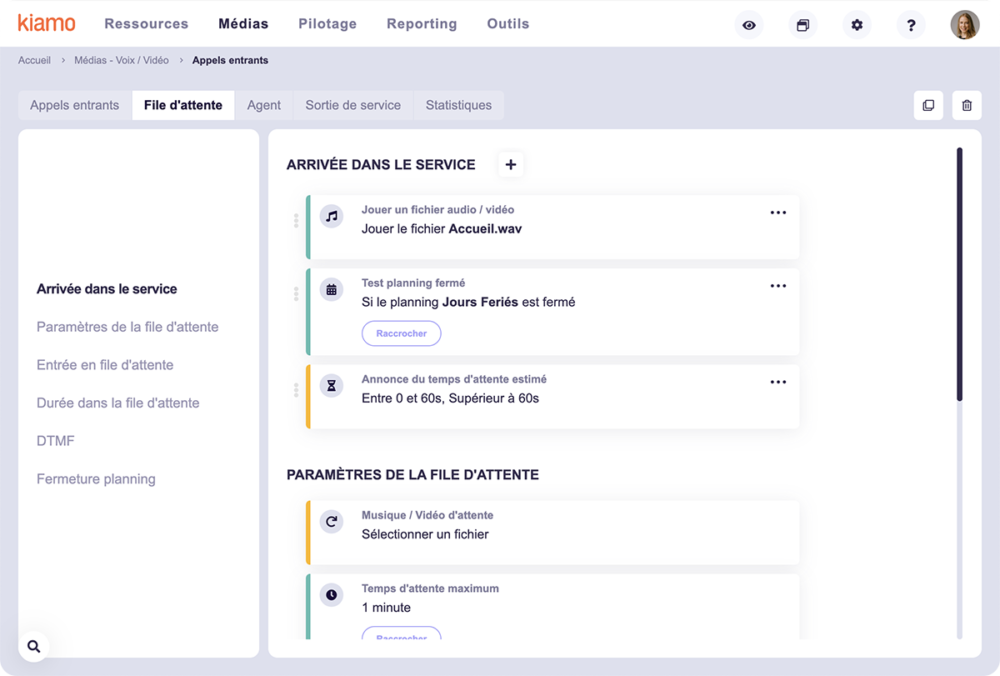 Use a softphone
Enjoy IP telephony with Kiamo
SIP phones, softphones, WebRTC interfaces, Microsoft Teams telephony… Connect all your telephony equipment with Kiamo. Connect Kiamo to a softphone and benefit from VoIP:
Simplify the lives of your teleworking advisers by separatging the line from the telephone
Save on your telecommunciations costs
Practical : no more telephone extensions on desks
Relevant if you decide to do away with your PABX
Use a softphone
The best in IP telephony with Kiamo
Telephone interconnection 
SIP trunks, Phone Register, Routes, QoS, Failover, Group ringtones, Number transformation, Accounting with Microsoft Teams Direct Routing.
Securing access 
Authentication, IP block list, Multiple certificate management (TLS, SSL), TURN Server, WebRTC proxy.
New dedicated interfaces 
Full web graphical interface, configuration APIs (REST) and communication APIs (UCS and RTC). WebRTC SoftPhone included.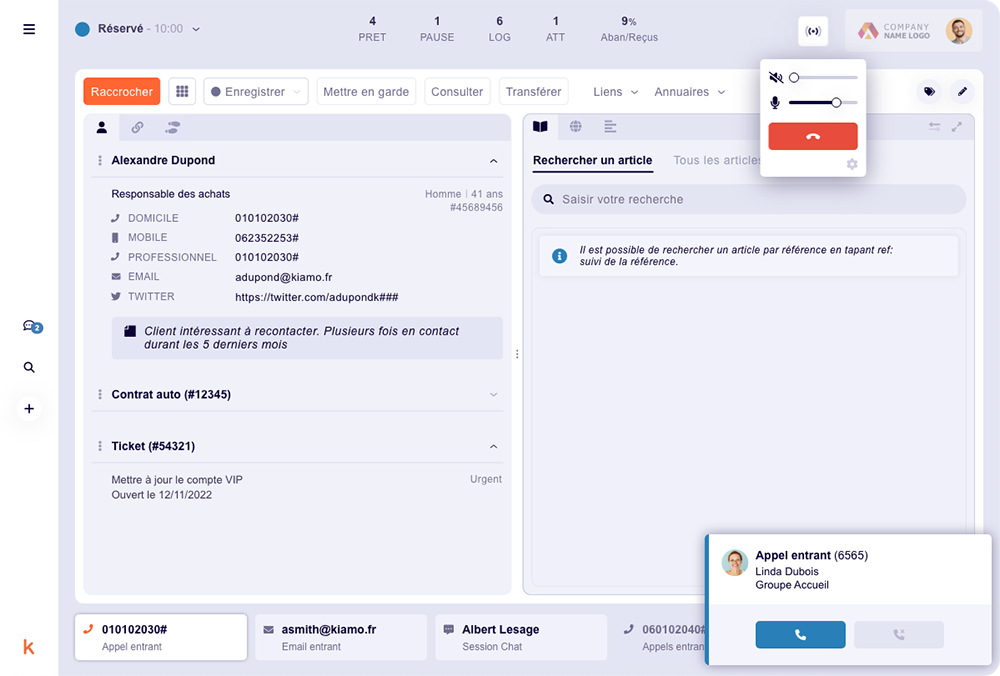 Coupling with Microsoft Teams
Greater efficiency for your advisers
The Kiwi / Teams connector enables you to :
connect via Azure AD SSO (OpenID)
display the advisor's list of Exchange contacts in the advisor interface
… and their presence / availability status
make calls or write emails to these contacts directly in Kiamo (click to call or click to mail from the list)
start a chart conversation in a Teams window from the contact list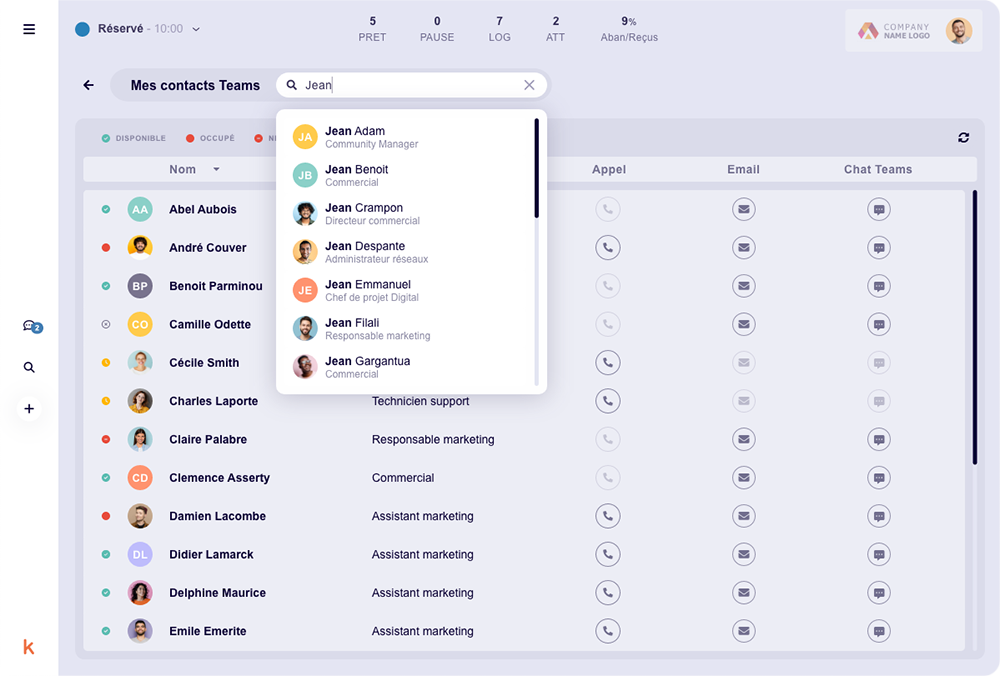 Respond to your customer requests
efficiently
With Kiamo, the advisor handles incoming calls from start to finish in their Kiwi interface. At a glance, they can access customer information via feedback forms: contact data, CRM, ERP, etc. It provides reliable, relevant answers based on the knowledge base and the history of previous interactions.
It qualifies calls for optimum customer follow-up and can record the call if necessary.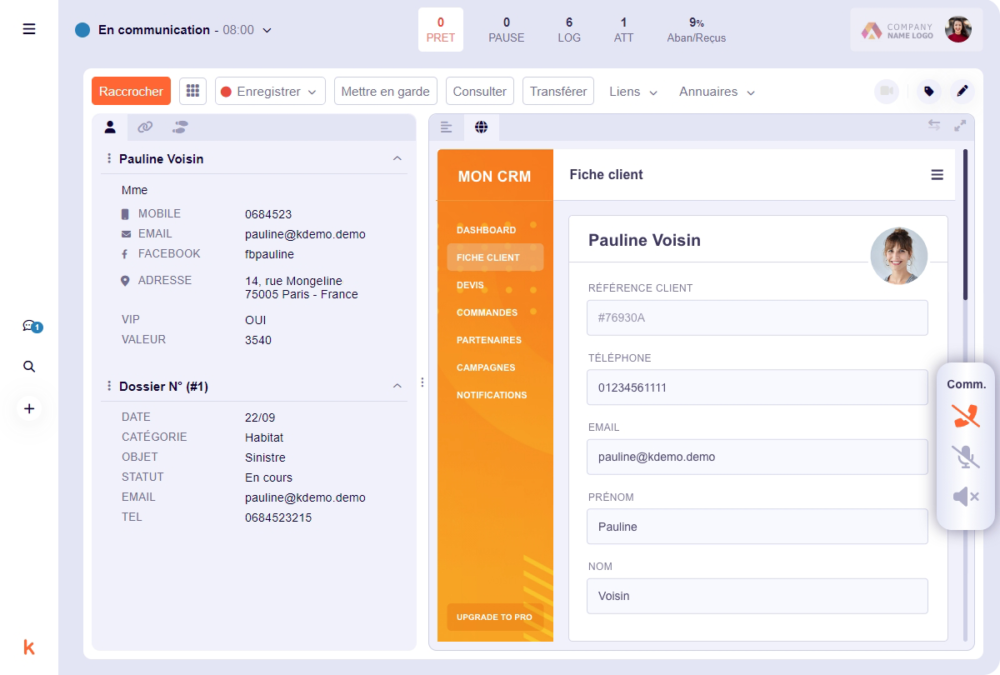 Monitor the activity
of your advisers
With Kiamo, you can supervise your activities in real time. The supervision views are customisable and you can create as many as you like. What's more, Kiamo offers you reporting tools dedicated to inbound calls.
Over 70 indicators dedicated to inbound calls
Interaction with advisers : listening, blowing, conference mode, etc
Complete history of all incoming calls
Exportable and printable consolidated reports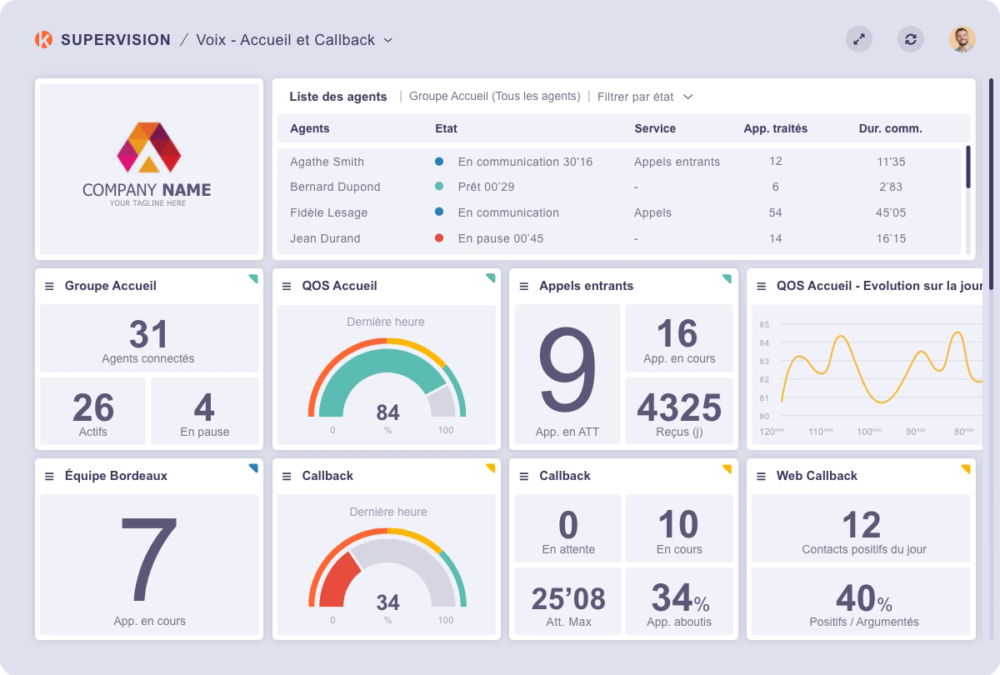 Are you ready to revolutionize the way you exchange with your customers ?
Request a demo