Route your calls
using a customizable IVR server
Kiamo's IVR servers allow you to build all your routing scenarios to distribute your calls according to your own operational rules.
Intuitive, ergonomic graphic studio
Numerous routing function blocks (DTMF, transfer, test planning, etc.)
Test your customer journey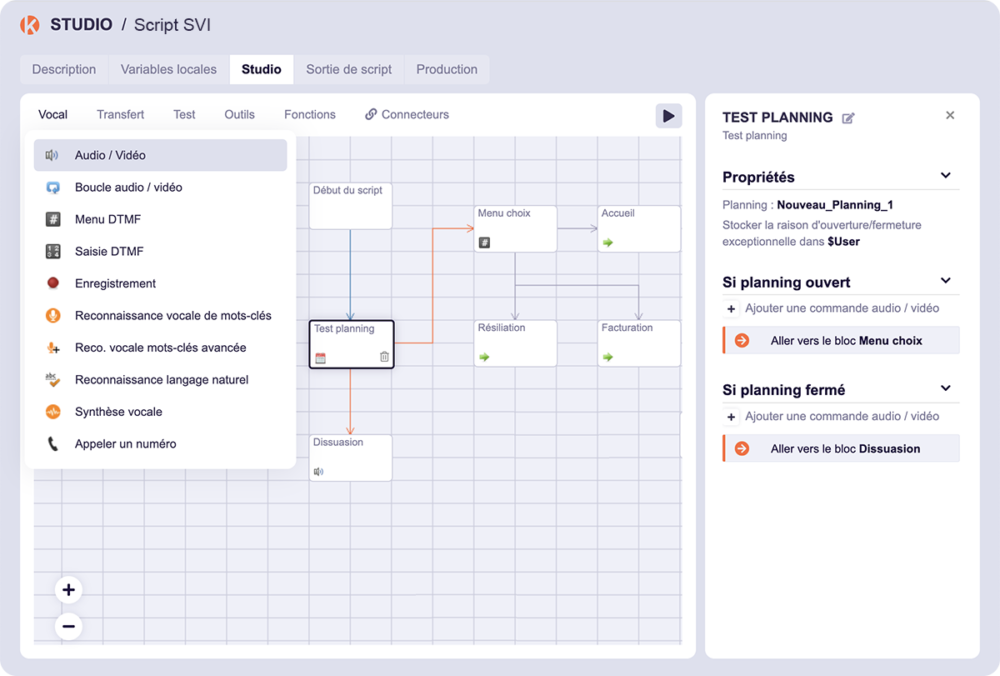 Configure your queues
according to your customers' requests
Kiamo allows you to configure the treatment of your incoming calls, from the moment they arrive in the queue to the moment they leave the service. Each call is captured and routed to the right queue according to your priorities.
Simple drag & drop configuration
Audio messages and announcements management
Distribution based on advisor activity
Distribution adjustment according to waiting time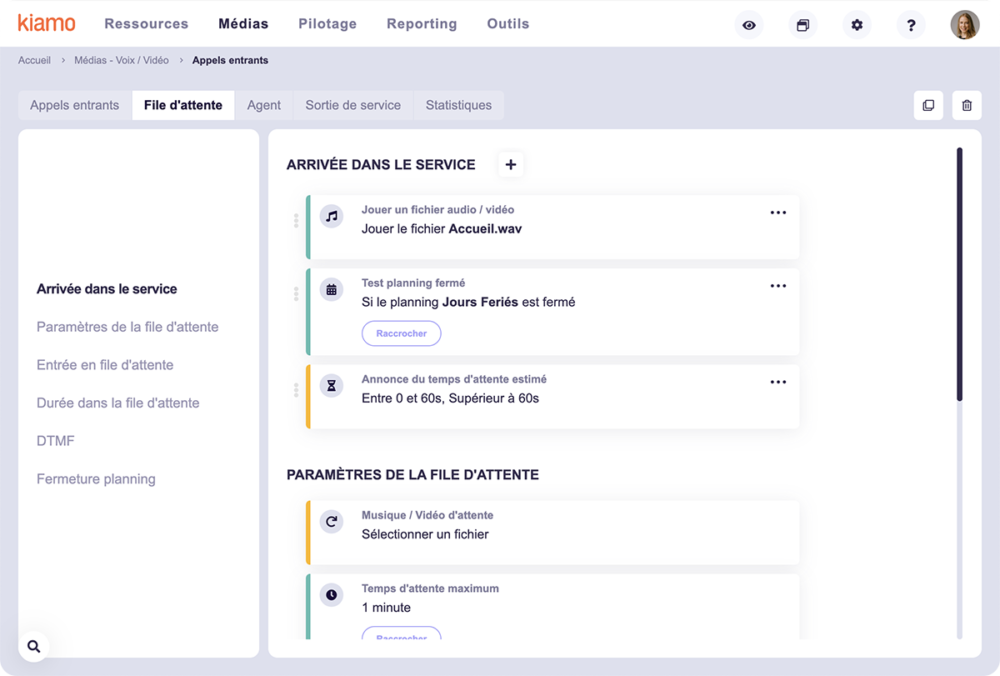 Respond efficiently
to customer requests
With Kiamo, the advisor handles incoming calls from start to finish in his interface "Kiwi". At a single glance, they can access customer information through screen pop-ups : contact data, CRM, ERP, etc. They can provide reliable, relevant answers using the knowledge base as well as previous interactions' history.
They qualify calls for optimal customer follow-up and can record the call if necessary.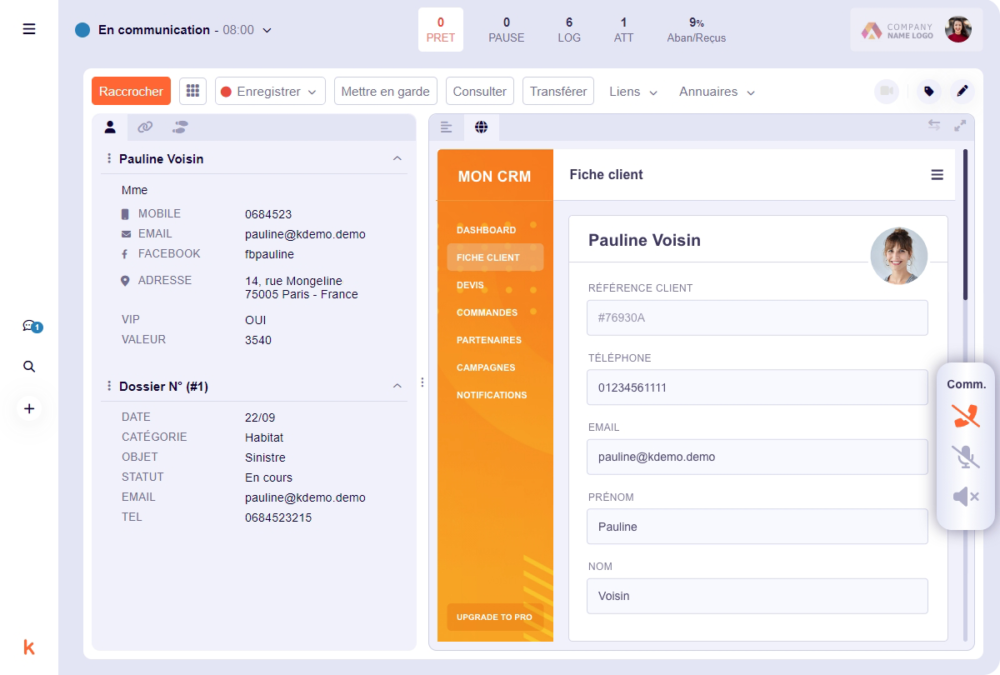 Control in real time
the activity of your advisers
Kiamo allows you to monitor your activities in real time. You can customise the supervision views and create as many views as you like. Plus, Kiamo provides you with dedicated reporting tools for incoming calls.
Over 70 indicators dedicated to incoming calls
Interaction with advisers: listening, coaching, conference mode, etc.
Complete history of all incoming calls
Exportable and printable consolidated reports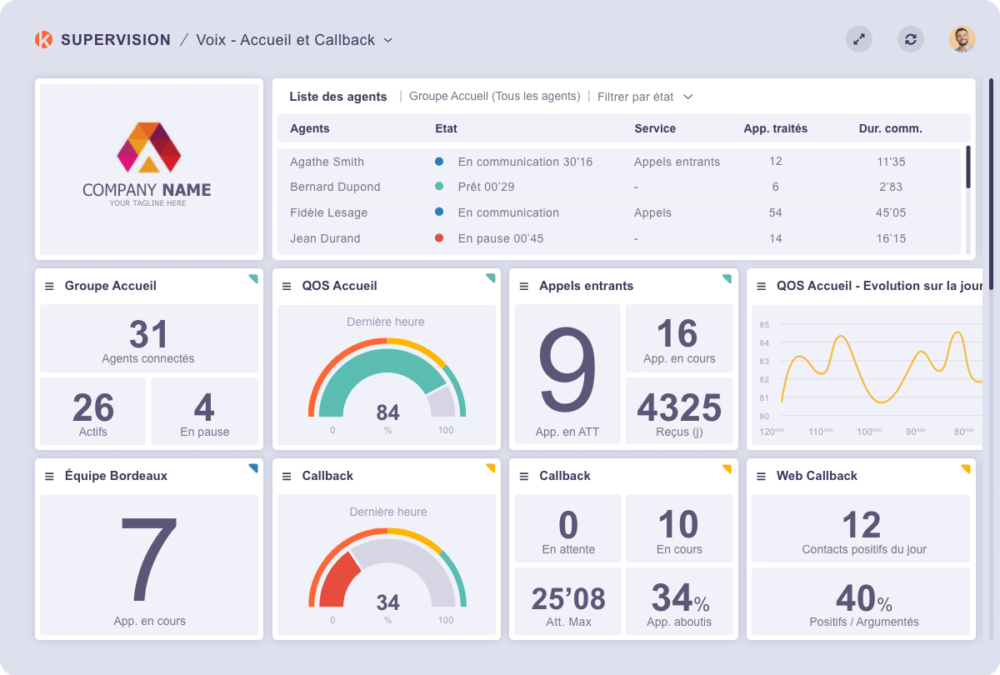 Are you ready to revolutionize the way you exchange with your customers ?
Request a demo