Route your calls
using a customizable IVR server
With the Kiamo IVR server, your customers access the information they need independently.
IVR scenario construction graphic studio
Numerous routing functions (DTMF, transfers, etc.)
Dedicated adviser, callback, overflows and dissuasion
Intuitive implementation of the voice customer path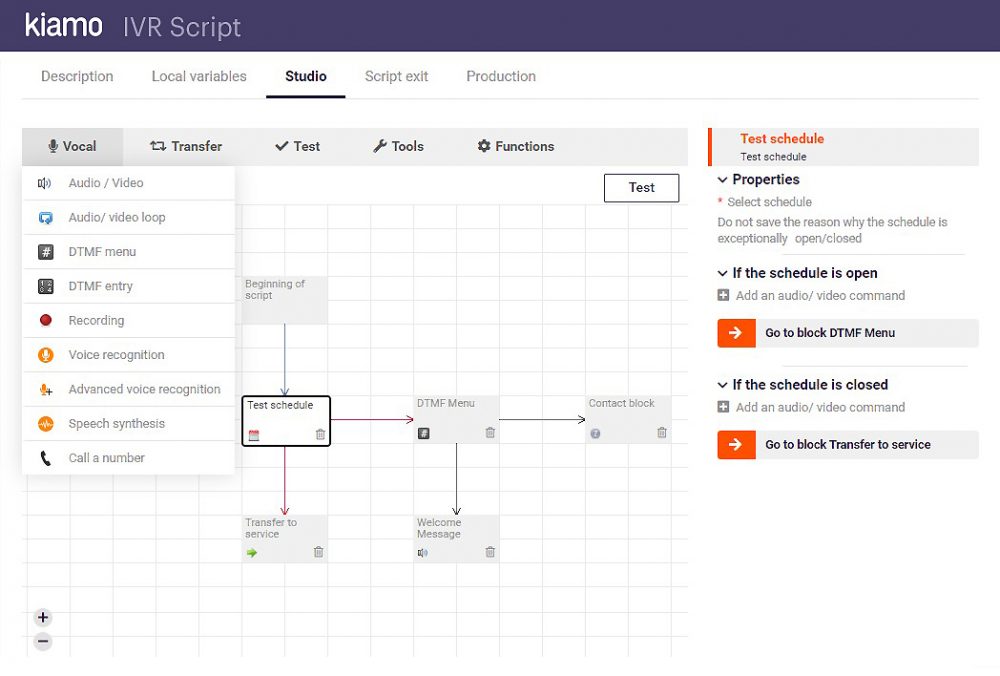 Configure queues
adapted to your customers
Kiamo allows you to configure the processing of inbound calls, from the time they arrive in the queue until they leave the service. Kiamo allows you to adapt your queues to customer behavior.
Simple Drag&Drop configuration
Management of audio messages and announcements
Distribution according to availability of advisers
Distribution adjusted according to the wait time
Discover KIWI
The adviser application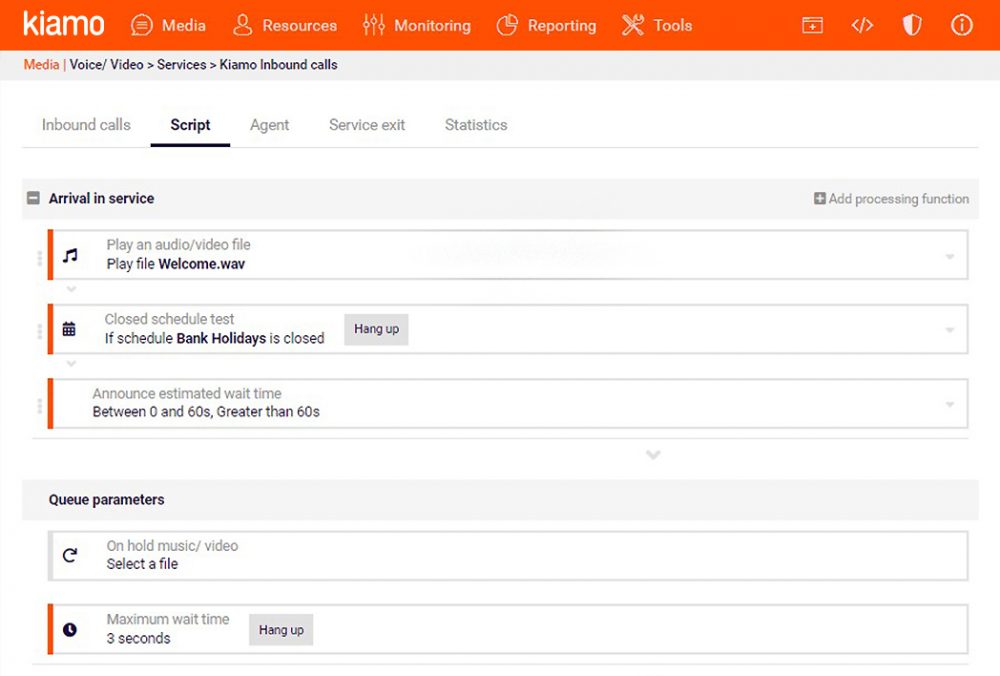 Manage inbound calls
in complete simplicity
With Kiamo, advisers process inbound calls via a unique interface. All the customer data they need is displayed in customizable screen pop-ups: CRM, knowledge base, conversation guides, etc.
Direct actions on the call: transfer, put on hold, etc.
Notes and qualification entered in real time
Manual or automatic screen pop-ups
Triggering of recordings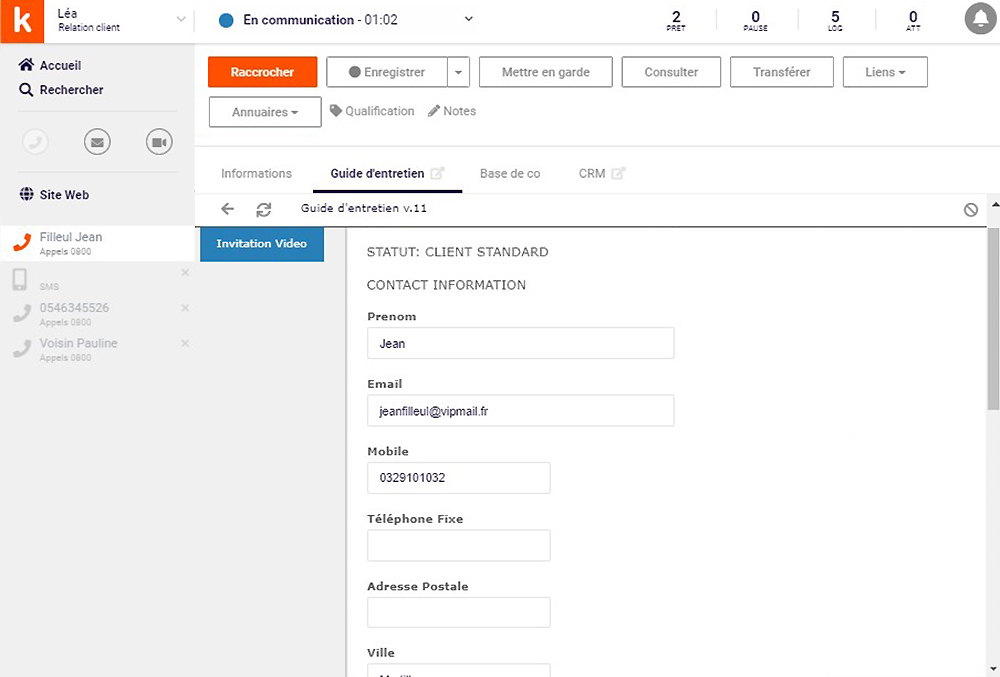 Control in real time
the activity of your advisers
Kiamo allows you to supervise the processing of calls by advisers in real time. The supervision views can be customized and adapt to all media. Kiamo also offers reporting tools dedicated to inbound calls.
More than 70 indicators dedicated to inbound calls
Adviser interaction: listening, prompting, etc.
Complete history of all inbound calls
Exportable and printable consolidated reports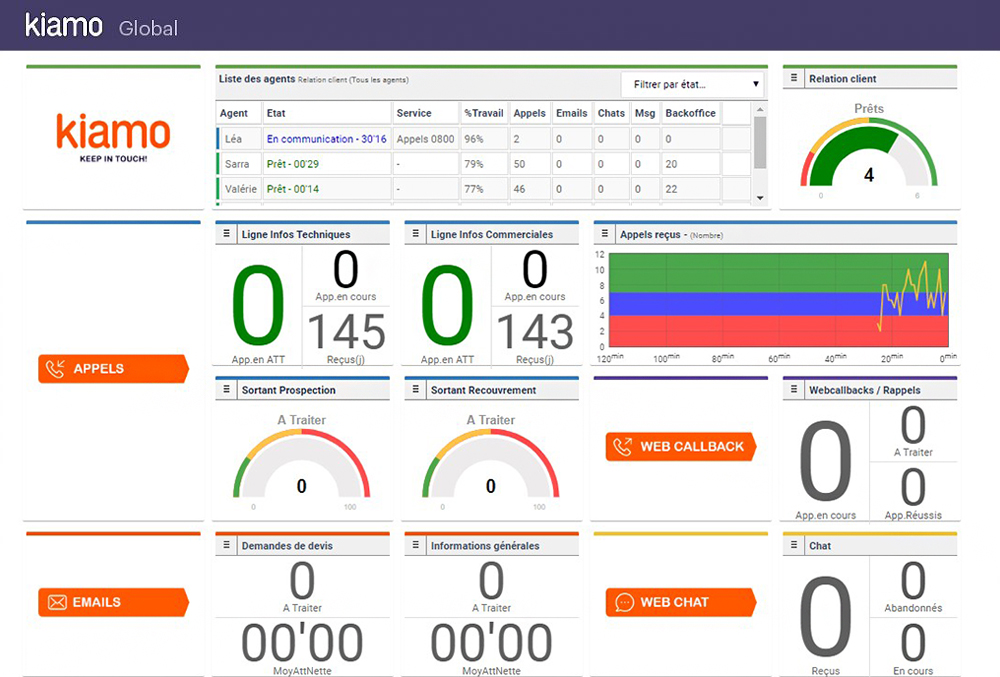 Discover the centralized communication channels in Kiamo.

Are you ready to revolutionize the way you exchange with your customers?
Request a demo